Dr. Suthirtha Chatterjee just doesn't have time to surf Google. Although he also has a Facebook account, he rarely finds time to log in and surf.
Dr. Chatterjee is an extremely busy surgeon in Kolkata. Generally, his day starts early in the morning and ends late at night.
His reputation as a highly-skilled surgeon is increasing day by day and so is the number of patients. In fact, he even has very little family time, an issue that keeps his relationship with his wife always on tenterhooks, especially on holidays.
Buying a Home Full of Amenities
Dr. Chatterjee lives in a flat in a standalone building with his wife and their 6-year-old daughter. Although he has no complaints about the flat, his wife regularly grumbles about the lack of open space and amenities.
Suthirtha agreed that they need to shift to a flat in a spacious gated community but cited a lack of time to search and choose one.
When repeated prodding to Suthirtha did not yield the required result, Mrs. Chatterjee decided to take matters in her own hands.
Mrs. Chatterjee's Deep Dive into Social Media
It is impossible to imagine life without social media today. It is extremely rare today to find someone not using any social media. And Mrs. Chatterjee is very comfortable on various social media.
Mrs. Chatterjee decided that she would find out a suitable property from social media. Although she noticed property posts and ads before on social media, especially on Facebook, but she never engaged with them.
But now she decided that she would explore them further, click them, and visit the property pages, and if she likes them, she would contact them.
A great advantage of social media is that they show posts and advertisements based on the interest of the user. Therefore, if you can disclose to any social medium that you are interested in buying apartments, the platform will show relevant posts and advertisements to you.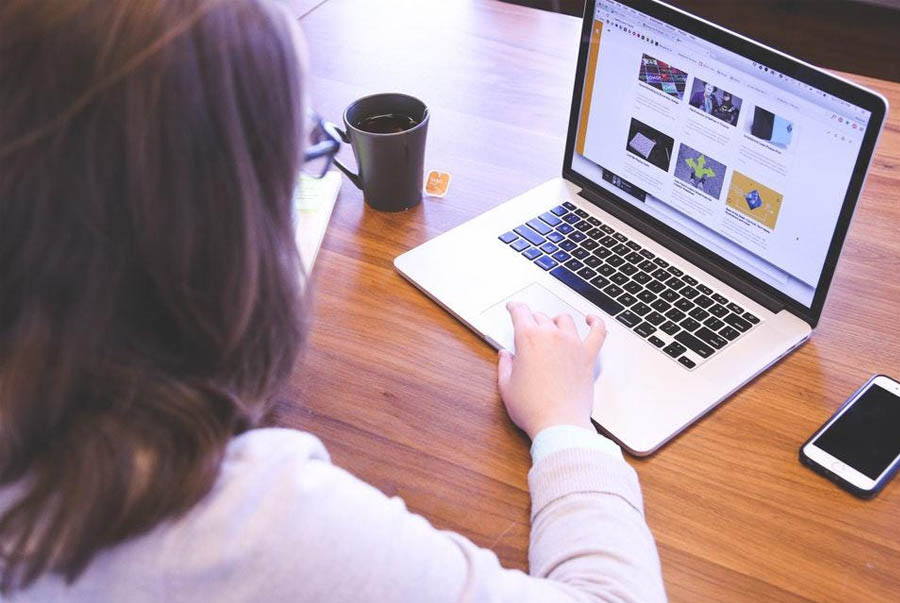 How do social media find out that you are interested in buying an apartment? It is based on your behaviour on the platform. When you engage with property posts or advertisements repeatedly, it knows that you are interested in properties.
Soon enough, Mrs. Chatterjee started seeing a lot of property-related posts and advertisements, especially on Facebook and Instagram.
Facebook Groups 
Facebook groups offer an online meeting place of similar interests. There are many Facebook buy and sell groups dedicated to properties where the sellers post the details of their properties.
Mrs. Chatterjee also joined a few of such groups. She regularly visited those pages and whenever any good property details were posted, she explored them thoroughly.
Another great place where individual property owners can showcase their property is the Facebook Marketplace. Mrs. Chatterjee found out a few suitable properties from here too.
YouTube Videos
An avid lover of music, audiobooks, and movies, Mrs. Chatterjee was a heavy user of YouTube. Property-related videos are uploaded on YouTube and this gives an opportunity to the buyers to know about the property in detail. It is convenient for the property buyer to figure out details after watching 3-dimensional movies about how the property will turn out once it is completed.
Mrs. Chatterjee even visited the advertiser's website by clicking on such videos. Overall, she gathered information on quite a lot of real estate projects and contacted them or requested a callback.
Social Media Empowered Property Buyers
Property buyers and sellers are truly empowered now with the myriad advantages of social media. Social media often turn to act as an exchange, like a stock or commodity exchange, where the buyer and seller contact and a transaction is completed.
As luck would have it, Mrs. Chatterjee found out an extremely renowned property consultant who makes property buying very simple. They helped her to shortlist suitable properties and offered all required assistance for relevant services such as home loans, registrations, and other legalities. She was pleased to know that they are a 33-year-old organisation and helped over 55,000 homebuyers. Over phone and Zoom calls, she could even figure out all relevant details and finally chose 3 properties she wanted to buy.
Now that the hard work was truly done, Dr. Chatterjee found some time to visit these 3 properties to select one of them.