"At the end of life, we will not be judged by how many diplomas we have received, how much money we have made, how many great things we have done.
We will be judged by "I was hungry, and you gave me something to eat, I was naked and you clothed me. I was homeless, and you took me in."
― Mother Teresa
Christmas Gifts — an Old Tradition
One of the reasons why Christmas is the festival for gifting is to remind us of the gifts three wise men, the Magi, brought for young Jesus. The three wise men from the East brought gifts of gold, frankincense (sometimes used in worship in churches), and myrrh (a type of perfume used on dead bodies) for Jesus shortly after he was born.
Giving gifts became a Christmas tradition later and the practice of sharing happiness is ingrained in it. Even the belief of Santa Claus bringing gifts for children is cherished worldwide.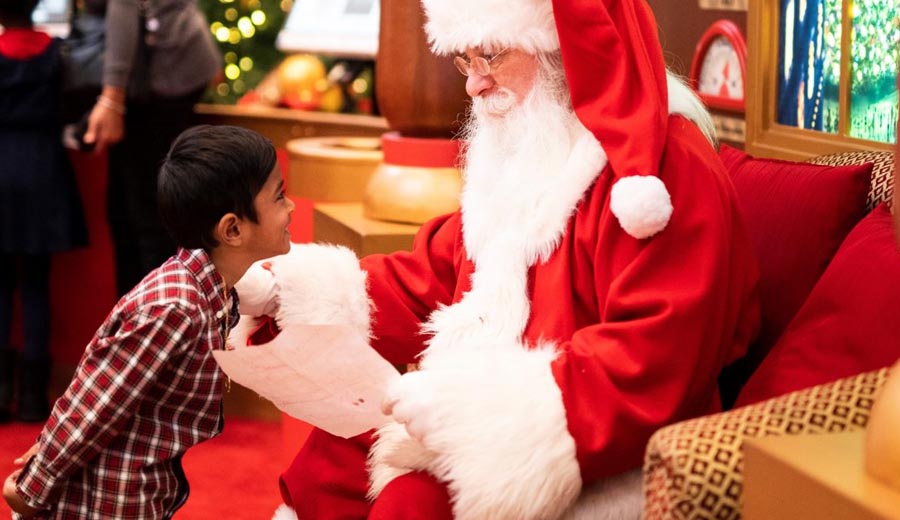 Christmas has evolved to become largely a family-oriented festival in modern times. Sending cards to share love and care, presenting gifts, and families and friends joining in Christmas dinners make the festival one of togetherness.
Christmas is More of a Family Affair
In the Christmas celebration, the family is at the core of it all. From joining the midnight mass on Christmas Eve to sharing the Christmas cake together, and having fun and games with all family members, the celebration is largely a family affair.
In India, Christmas largely coincides with the year-end holiday and everyone is home, especially children as schools are closed. This is the season for meeting friends and relatives, going out on a family outing, and generally having a good time. Restaurants, movies, zoos, and amusement parks are crowded during this period.
Restaurants and amusement parks are drawing quite a large crowd these days and even from the purely economic point of view, this is a sign of new hope for better days.
A Festival of Helping the Less Privileged
Although Christmas is the time for exchanging presents, and getting merry on mulled wine but Christmas is also, of course, the season of goodwill, and can be a tough time for many people, including those who are homeless, recently bereaved, lonely or struggling to make ends meet.
Acts of kindness are inextricably entwined with the Christmas spirit and, of course, Christianity in general. Caring for the homeless, the poor, the old, and otherwise less privileged helps to enhance the feeling of happiness between both the giver and the receiver.
In a world ravaged by Covid-19, death, and misery, we need to inculcate this practice of upholding the family values as well as opening our hearts for the less fortunate around us.
How We Can Celebrate Christmas with an Open Heart
As Christmas is largely a family affair, we must focus on the home first. We should take every step to make our homes places that contain happiness, beauty, and joy. Living in a community is the first step in building good neighbourliness and empathy.
Community initiatives to help the underprivileged are becoming popular these days and we must support these initiatives whole-heartedly. In fact, workers in small and medium-sized businesses, and the unorganized sector are yet to recover from the financial trauma that hit them. There are good numbers of NGOs which are doing great work in helping the disadvantaged and they often need volunteers. Volunteering to help them is a great way to help them.
Another act of kindness is to befriend an elderly person in your apartment complex and help to conquer the feeling of loneliness. It is highly appreciated if we visit old-age homes and spend some with the residents. We can surely bring some gifts for them too.
The idea is to perform an act of kindness that can inculcate the practice in us. We can start by giving a generous tip to the waiters and home delivery boys.
Christmas is one of the best times to revisit our attitude to our fellow community members and add acts of kindness in our interactions with them.