"Diwali or Kalipuja?"
"Kalipuja in Kolkata."
"Why not both? We are as much local as cosmopolitan here."
"Well, we are, truly. Dhanteras to Diwali customs, we have adopted all of them."
The above is a conversation between two college friends before Diwali.
As evident from their exchange of words, Kolkata now celebrates both Kalipuja and Diwali with equal fervour.
The Story of Diwali
The Story of Diwali varies from one region to another in India. There is an association of many deities, cultures, and traditions with Diwali.
According to the Ramayana, Diwali is the day Lord Rama returned to Ayodhya along with his wife Sita after defeating Ravana. The people of Ayodhya decorated each part of their city with an array of thousands of diyas in the celebration of the victorious return of their revered king. Thereafter to commemorate the day of his return, it became a yearly ritual which eventually became the majestic festival of Diwali which is not just celebrated in India, but even in Malayasia, Sri Lanka, Nepal, and some parts of Indonesia.
Even the US President lights a diya and wishes the best to all Indians.
Diwali is also celebrated as Kalratri along the eastern shores of our country when Goddess Kali Is believed to awaken and restore the feminine powers of the cosmos.
However, the most important legend of all is the tradition associated with Goddess Lakshmi. It is believed that Diwali is the night when she chose Lord Vishnu to be her consort and it marks the time when the Goddess of abundant prosperity and wealth, entered into holy matrimony. This process transitioned her from a celestial being to a physical being and whole cosmos joined in the celebration.
Diwali Celebration Centres around Prosperity
Dhanteras is the first day of a 5-day-long Diwali celebration in India.
It is believed that on the day of Dhanteras, Goddess Lakshmi came out of the ocean during the churning of the Milky Sea, which is called Samudra Manthan.
Dhanteras is considered an auspicious occasion to purchase clothes, jewellery, utensils, and gadgets. It is also believed that buying gold and silver on Dhanteras brings more wealth and prosperity.
As Diwali approaches, homes are cleaned, and decors are changed with new and bright items. Homes are recreated for the festive look with rangolis, diyas, flowers, and other decorative pieces.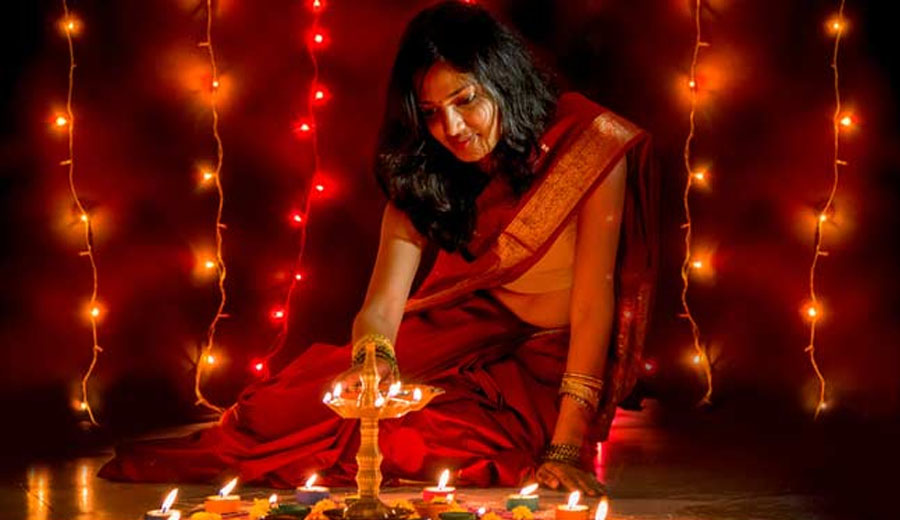 Diwali is a Great Time to Buy a Home
Religious festivals in India assume varied connotations in India. They become social festivals, a time to buy and start living in a new home, and often considered auspicious to start discussions on arranged matrimony.
This is a period when investments are made as there is the willingness and financial capacity to do so. And an investment in real estate offers one of the best returns.
As it is considered auspicious, investments in real estate are made this time.
What are the other reasons to do so?
Well, there are compelling reasons to choose Diwali as the time to buy a new home.
More Reasons to Buy a Home this Diwali
This year, Diwali is quite special if you consider buying a new home. Our economy has recovered from the vicious pandemic and there is new hope and joy all around.
Corporate India is going to witness one of the largest salary hikes in recent times, and this will help many of the employees to realise their dream of buying a new home.
Apart from it, this is a very opportune time to buy a new home with decade-low home loan interest rates and further lucrative festive offers by banks and home finance companies. Additionally, there are the PMAY CLSS benefits and this will also help homebuyers to some extent. Even some developers come out with some promotional schemes or gifts to sweeten the deal.
During Diwali, there are discounts and offers on purchasing most items for the home, whether it electronic gadgets or home décor. This opportunity also comes once a year.
As you know, good things don't last forever and interest rates may be hiked if inflation goes up.
It is possible that inflation will go up as all raw materials, crude price is on the boil once again.
Moreover, such a steady rise in the prices of steel, cement, and other construction materials will soon force developers to increase home prices.
Waiting, and waiting for a better time to buy a hame might take away these benefits from under your feet.