On a Sunday afternoon when the sun was about to set, Nayanika and her husband visited their new flat. This is their first home ownership after spending a few years in rental apartments.
As they entered their flat, they were overcome with joy. Their own home, finally.
A home they will decorate in their own ways, paint as per their choice.
Ideas started sprouting in Nayanika's mind. She will paint her bedroom a light cream colour. The puja room must be spotless white. And their daughter's room in shades of pink.
After a month of thinking, rethinking, and endless discussions with the painting contractor, and some mistakes they learned practically everything about home painting.
Let's know what they have learned.
This will help you to avoid costly mistakes.
And get the best of home painting ideas.
After all, an unpainted home is hardly worth living in.
A Freshly Painted Home is a Mood-lifter
When you get possession of your new home, the first thing you consider is how you will paint it. Home painting is the first step in decorating it as per your choice.
Colours have a profound impact on your mood.
Imagine returning to a home painted with dark grey paint after a grueling day at the office. The thought itself is a turn-off.
Alternatively, you will feel greatly relaxed in a cream-coloured living room and watch IPL. Won't you?
Colours can evoke spontaneous reactions and in turn hugely influence our mood, stress level, and mental well-being.
In these days of 'work from home', when you spend the major part of a day in our homes, the colours of the surroundings play an important role.
The colour of the walls, colour of the furniture, the floors — all of it creates a holistic atmosphere.
And of course, the lighting. Colours with lights can create magic, a surreal immersive atmosphere.
When you plan to paint your home keep these ideas in mind. Do not think of home painting in isolation.
Before you start painting your home, take these steps first.
The First Steps
Ensure that the walls are completely dry, otherwise, there will be various problems with the paintings and paint may come off. At least a month should pass before you begin home painting. Check for damp areas and use waterproofing.
Before you start, use putty or plaster of paris (pop) to smoothen the surface of the walls.. Cover minor cracks and undulations (with pop).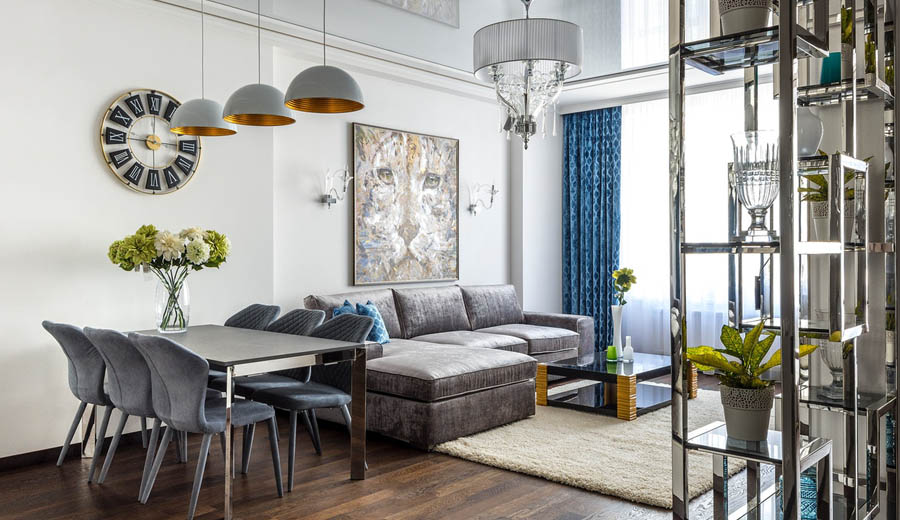 Do not avoid thorough cleaning of surfaces and application of primer. The application of primer is important for the stability of the paint on the wall surface.
Search for a good painter from a paint shop. You can ask for a good painter from the shop owner in lieu of buying paints from the shop. Ask the painter for samples of rooms painted earlier. He can take you to a home that he painted before.
What are the Rules?
There are no rules. You can set your own rules. After all, it's your home.
Focus on your favorite colour. Because you will have to live with it for a few years.
Although there are no rules and you can choose colours as you like there are certain guidelines.
Always prefer light colors. Light colours make the rooms appear bigger than they actually are. Besides, rooms appear bright when painted with light colours as they reflect most of the incident light.
According to the psychology of colours, light colours influence our moods in a positive way.
Use dark colours sparingly. Apply them to highlight some small areas or to create dramatic effect. Too much use of dark colours makes the room appear smaller.
Choose colors carefully. Sample them before applying them all over. Paint a board and place it against a wall and see how it looks. Consider the color of the furniture and the floor.
Also, think about the room's lighting when choosing colours. Lighting can create striking effects in a room in conjunction with a thoughtfully painted wall.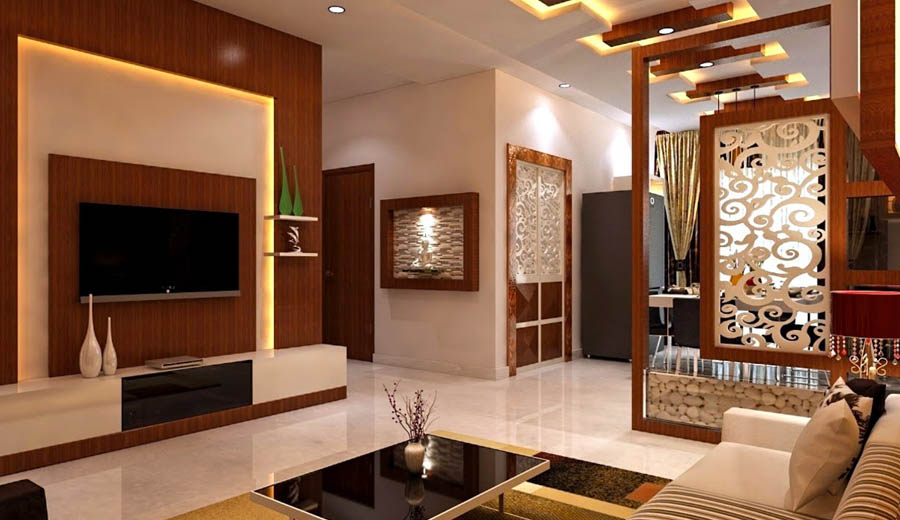 Kill boredom by varying shades of colour in a room. For example, use a lighter shade on a wall, and a slightly darker shade on another wall. Use a very light shade of the wall colour on the ceiling, rather than white colour.
Consider painting the doors with matching colours and give your furniture a fresh coat of polish when painting the home. You can also consider changing any old upholstery with matching new colors. Otherwise, the contrast of dated furniture and upholstery will look too starkly pale in a new home.
Which Paint to Choose?
There are a variety of paints available in the market now.
The purpose of the paint is to protect and decorate, and you must keep it in mind while choosing paints.
Unlike in the 1980s, when only distemper was available in India, there are extensive choices of paints now. There are also paints for special applications.
Let's discuss them one by one.
Distemper
Despite being an old-school paint option, distemper is hardly archaic. It has evolved with time and is now available in various types.
It is the best option to paint your home on a budget.
Two types of distemper stand out: dry distemper (water-based paint) and oil-based distemper. Dry distemper is an ideal option for rental properties as it gives a smoother finish than normal whitewash. However, it is not as durable as emulsion paints.
Oil-based distemper is more durable than its water-based variant but reeks of solvent. It is more suitable for industrial use.
Emulsion
If you are wondering which paint is best for home interiors, then consider emulsion.
It is water-based, so does not have any disagreeable smell. It is also more durable than distemper because it comprises acrylic or vinyl to make it long-lasting.
Another advantage is that you can wipe off any stain with a wet cloth.
You have got more choices of finishes like satin, silk, eggshell, and matte.
Lustre
Lustre is a good option if the budget is not a constraint.
Lustre paint is essentially solvent-based paint that has a sheen or gleam. It is also very durable because it's solvent-based. Another positive feature of this paint is that it is stain-resistant to a great extent.
However, it has a strong odour which can take a few weeks to subside. However, water-based lustre house painting designs and colors that are both durable and also odourless are also available nowadays.
Enamel
Although enamel paint is usually used to coat metallic surfaces it can also be used to paint walls in spaces of rough use. For example, kitchen walls can be painted with enamel paint because it is resistant to heat, water and stains.
It is also a good idea to paint balcony walls and railings with enamel as it does not fade easily on exposure to sunlight and moisture. Bathroom doors and walls are also in contact with moisture and can be enamel painted for the same reason.
Texture
Texture paints, although costly, are quite a rage these days as a wall can be transformed to work of art with it.
Textured paint is generally used for highlighting certain walls in the house. These wall design colours and paints can change the entire look and feel of your home when accentuated with the right kind of lighting.
Texture paints are water-based and they are different from the normal/flat paints by virtue of their composition; they are denser and have more molecules of colour. They also last longer.
Make Your Home Come Alive
Without paint, no home can come alive.
Every piece of furniture, decorative piece, and wall painting will look pale in an unpainted home.
A new home must be painted to have an immersive experience of joy. It gives you the added confidence of calling your friends and relatives in your freshly painted home and impressing them with your aesthetic sense.