When Mihir and Anita moved to their first house together, they were hoping to create a place where their friends and family would feel right at home. But they were surprised when more and more people began to offer to host all the dinners and parties at their homes instead. Everyone they knew loved their energetic personalities, but they felt their home lacked any personality at all.
So what were they doing wrong? Instead of creating a cosy environment with the right home decor and warm furnishings, they had brought old knick-knacks and worn-out posters from their time at college into their new home.
If you suffer from a similar home-without-a-personality problem, a simple and really effective solution to take your home decor up a notch is art. Paintings, illustrations and even small sculptures or objects can immediately help your home tell a story. But we know that such a task of transforming your home decor can be daunting, so here are a few tips.
Pick an Anchor Piece to Build a Style Around
If you're starting from scratch, it's sometimes easier to start with a reference object. Pick one item – a richly-coloured painting, an eclectic accent mirror or a wall-mounted houseplant display, for instance – and find other objects that fit the colour, style or patterns that match that. That's an easy way to build a cohesive theme – visual consistency alone can help the lesser creative-minded out there achieve a great result.
Find Inspiration in the Right Places
Sometimes, we can't visualise what a renewed home with a different decor style could look like – we've been looking at the same walls for too long. That's where the beautifully curated collections on Pinterest or Instagram can help. Head over there and find your jam – whether it's minimalist and neutral styles, or eclectic and colourful. But remember – find your own degree of perfection, and don't always vie for that Pinterest-perfect home!
Know What Fits Where
If you're upgrading the art objects for your entire home, be considerate of the spaces you're buying for. Living room art can speak to your tastes — think elegant paintings or display pieces that are bound to spark conversation. Kitchens can show off a bit of personality — personal photographs or vintage art deco shelves that double up as storage space. Bedrooms should be an escape for peace and relaxation, so go with pastel shades or minimalistic decor items.
Size and Dimension Make a Difference for Paintings
 The best thing about art is that it's subjective. So whether it's a tiny and ornate miniature painting next to a pretty lamp or art that takes up an entire wall – go with your gut while selecting your artwork.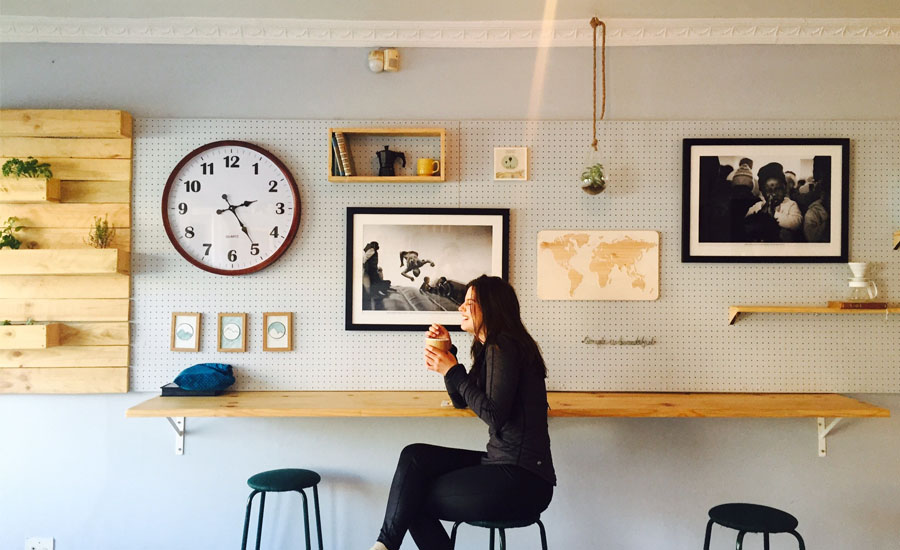 But do follow basic rules of thumb for display – paintings that go up over furniture should match their size or be smaller. If you're trying to cover an entire wall, leave between 6 to 12 inches on both sides — don't go bigger or smaller.
Achieve Visual Balance in Each Room
Another useful rule of thumb is the rule of threes. That's an easy one to add enough interest without doing too much. If it's a group of different objects, keep the heavier one in the middle. For vertical arrangements, keep heavier pieces to the bottom. That helps even out the placement and give a sense of aesthetic balance.
Be a Smart Buyer
Depending on your interest and budget, figure out whether you want to support the arts, make a smart investment or just do up your home. That can help you decide whether to hit a gallery exhibition or an art fair, and pick your artists selectively. Online purchasing is better left to seasoned collectors. But the right purchase can actually turn into an investment that goes up in value over time.
Presentation is Everything
Now that you have your chosen collection of art objects, it's time for the most important part – display. Where you choose to display your selection can have a huge impact on the overall effect. Pick locations with good lighting or natural sunlight, mount paintings at eye level and remember – lesser is more, so don't clutter your walls or surfaces.
At the end of the day, don't get caught in the rules and suggestions. It is artwork — let your creativity flow, even if you haven't tested it out before. Sometimes, you just see a painting or a figurine and know you've got to have it.
Don't just let what's popular or more expensive define your home decor. Choose pieces that speak to your personality and arrange them the way you want to see them every day – whether it's an entire gallery wall or one signature piece for each room. Know when to break the rules as well!