"Ma and Baba both are at home". Says little Vineet gleefully, unable to hide his pleasure. "Though they have to work from home, they still play with me now. And Ma has given me a smartphone which also has a hand-wash alert installed that buzzes off every hour reminding me to wash my hands." For 9-year-old Vineet, the lockdown has come as a boon. Not many can claim the same. Especially grown-ups who are trapped between a rock and a hard place as the COVID-19 scare hangs heavy in the air. Radhika, Vineet's mom is anxious over a completely unrelated issue. She worries if this access to a smartphone will make Vineet addicted to the screen. While Sushil, her husband, wonders if he should have planned better and saved up more for emergencies like this. In their small world of three people, Corona, the novel virus has altered, not only their daily routine but have reset their lives' priorities, lifestyle, and thinking. If we care to peep into the larger world, the changes there are deeper and drastic, cutting across public health care facility, personal and international relationships, politics, economies, technology, and innovation. Palpable and profound, the virus has triggered newfound wisdom that will re-shape the world order once this crisis slides. And whether or not we metamorphose into a better world community will depend upon how deeply we care.
Have We Been Forced to Relook at Our Public Health Care Facilities?
The robust healthcare system in the so-called first world countries has been overwhelmed under the COVID-19 outbreak. Scary images that floated in from Spain and Italy of elderly people gasping for their last breath, sounded the alarm bells for countries like India, where public health care system still struggles to provide its people with basic needs. Indian Government is burning the midnight oil to take active measures in combating this deadly virus by setting up new ICU facilities, importing and also ordering for indigenous ventilators and turning railway coaches into isolation facilities. But the worry remains if all this is coming too late. The crisis will force India to look at new ways of infusing efficiency in its public healthcare programmes. We can expect and hope for more budgetary allocation under public health in the coming years. In the wake of the recent scare that will leave our world with irrevocable changes, India will have to imbibe innovative digital healthcare policies like telemedicine and online rudimentary check-up facilities to reach health care to the farthest corners of this country.
Will Corona Change the Way We Shop, Eat or Travel?
The global impact of Coronavirus highlights that a sector like healthcare will have a cascading effect on the economy of any country. This public health emergency is currently shaking up the global economy. Living under the fear of COVID-19, people in virus- affected countries are wearing masks, buying and hoarding sanitisers in bulks, stocking up on groceries and other essentials, cancelling travel plans or public gatherings. Maybe some of these habits will stick on even when we come out of this crisis and put a brake on demand, impacting industries and economies.
Travel Will Take Time to Spread Its Wings Again
With countries suspending domestic and international flights and sealing off borders, it will take time for the travel industry with its allied sectors like tourism and hotel, to get back on its feet. Though people will lap up the first opportunity, post the Corona crisis, to fly to the nearest seaside or the mountains, it will be some time till the fear of infection subsides and life resumes normalcy.
More Online Shopping?
The SARS attack that was confined to only a part of the world had seen shopping habits changing among the people coming from these countries. Shopping after Corona may be more online with people fearing to gather in large numbers in malls even as governments impose stricter hygiene rules post-Corona outbreak.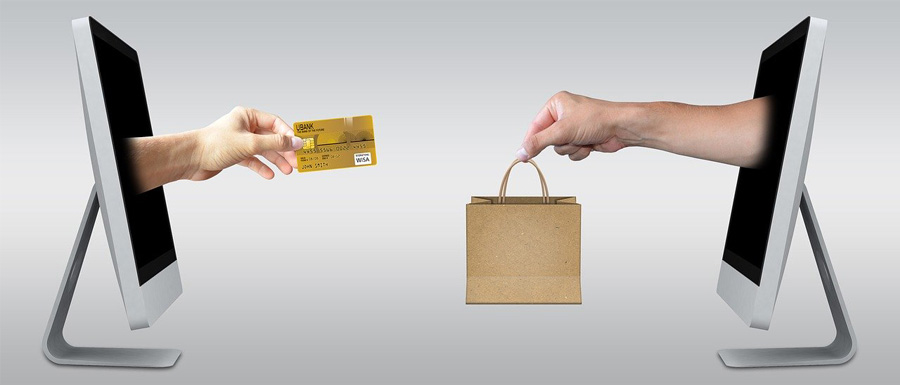 Tumbling Global Economic Condition
Economists and experts are cautious about forecasting the economic toll of Coronavirus on us. But one thing is for sure, the economies of most countries will suffer changes. Governments are being forced to allocate funds to rehabilitate those who will be most affected by this virus onslaught. This will leave its impact on their overall budget strategies as funds will be redirected from other sources to meet the monetary challenge.  Experts are expecting changes in industrial strategies, education and distance learning sector, a surge in e-commerce as business models rework themselves to cope with lives after the crisis.
The World Will Move Online
With most governments expected to romp up public health care and impose stringent personal hygiene protocol we will change the way we shop, visit public places and even take up education. If Corona is here to stay and reappear in spurts, as many experts fear, lives and the economy will largely move online from fear of touch and infection. Schools will impart online tutorials; health care will move digital through online check-up and telemedicine facilities. Our workplaces will change too hopefully, for the better.
Climate – the Unlikely Beneficiary of COVID-19
With factories shut, roads empty of carbon-spewing vehicles, nature takes a fresh lease of life in the modern cities across the world and in India. Birds have come back to flock city trees; a family of Neel Gai has been spotted on the empty Noida roads even as pollution levels plunge drastically to a new low. As we fight the deadly COVID-19 on a daily basis on the surface, our lives are silently undergoing deeper and irrevocable changes. Are we ready for these? Let's pray we are.