Summer vacations back then meant packing your bags and going off to the relatives, but it also meant an amusing episode would be played each time between the parents. 'Did you switch off the fan?' 'Did I switch the fridge off?' 'Did you secure the back door?' These nagging questions between the husband and the wife always did cast a gloom right before the vacation started and all throughout they would be worried asking one or the other neighbour to check. Well, Sudha remembers this fondly and today when she reached the airport with her son, the same doubt about switching off her myriad appliances was deftly handled with a flick of her smartphone screen.
Enter Home Automation in Hyderabad
Home automation or wireless home appliances controlling systems are easing the everyday life of people as it has never been imagined before. It enables automating the bulk of electrical and technology-based tasks within a home so that complete control and management over all such appliances is centralized on one gadget and can be operated remotely too. Therefore, niggling doubts about AC, ovens, shades and even security surveillance systems can be addressed through one single app on your smartphone.
According to a survey, Hyderabad is one of the leading cities in the Home Automation market with a 9% share. Individuals with high net worth and those mainly from the business and entrepreneurial segment are flocking towards home automation systems. The demand also finds homes in up-market residential areas and posh residential communities situated in the suburbs. The areas in Hyderabad such as Gachibowli, Nanakramguda, Khajaguda, Kokapet, Rajendranagar, Banjara Hills, Jubilee Hills, etc. show much concentration of this trend. It makes sense to invest in home automation when the house itself carries investments in crores.
The Growth Stats of Home Automation
The home automation market in India consists of four broad segments—lighting, security, audio & video, and HVAC or heating, ventilation and air conditioning. Furthermore, residential and commercial markets have their own preferred components. According to the same survey, Hyderabad is one of the leading cities in the Home Automation market with a 9% share and a ranking of fourth place. Pune leads the country with the biggest market share at 15%.
Hyderabad also has a higher growth rate of demand in the home automation market because of two distinct reasons. First, the city is an IT hub with extant technological parks and businesses. Second, the city is also home to high net-worth individuals who are driving the demand. Besides, the real estate sector is booming in Hyderabad with various high-end residential projects coming up and this is directly proportional to demand for home automation.
Hyderabad as India's IoT Hub
Smart living is one of the key aspects of IoT and to make it affordable for the common man, a lot of entrepreneurs are staking their start-up dreams in this market trend. Hyderabad is a natural spring for these businesses being an IT hub and the city has given birth to many such start-ups. Today, Hyderabad is a hub for home automation start-ups which develop and manufacture products from the ground up in the city itself.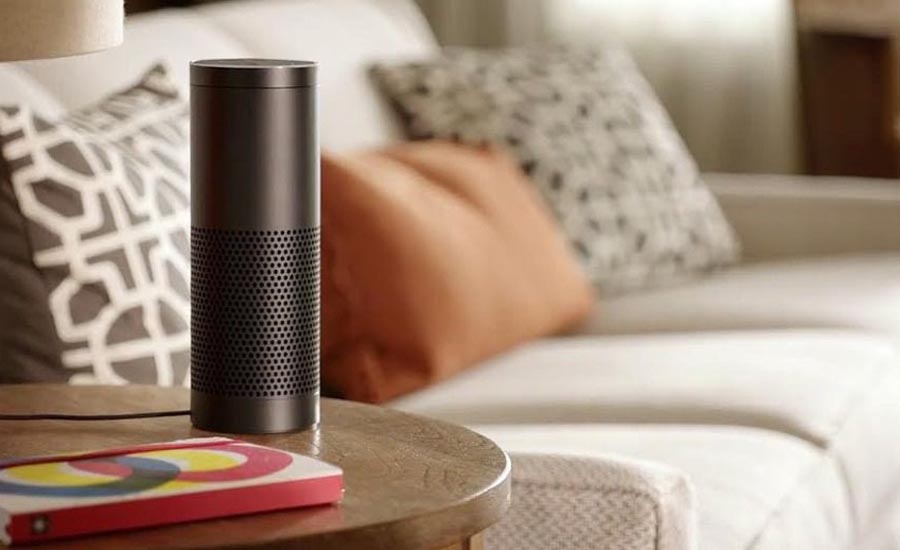 While Google Home and Now, Amazon Alexa and Echo, and Apple variants are well-known, they remain cost prohibitive and more other options require installation during the construction phase itself. Therefore, opportunities for building a prototype around this market are quite numerous. Hyderabad born and bred entrepreneurs and companies are making a change in this field Pert, Oakter, Inoho, IFIHomes, Silvan Innovation Labs, SharpNode, Home Brain, Cubical Labs, and Thasmai, Wozart Technologies are some of these entrepreneurial stories.
Other Reasons for the Growth of Home Automation
Creating awareness about a product is one of the most challenging steps before a product stands to flood the market. To many people, home automation might be too technical an aspect relegated to unmindful behaviour. But home automation means and delivers a lot more than simply controlling appliances at home. Let's take a look at some advantages that home automation provides:
Energy efficiency – Apart from complete control over appliances, it also provides monitoring of energy usage and effectively helps in curbing waste.
Security – It allows to keep an eye on your home and family members at all times, whether it be unwanted company or accidents such as fire, etc. home automation ensures an alert and safe home always.
Comfort – it allows you to have a hassle-free time without the necessity of constant checking or supervising of appliances.
Standard of life – Home automation systems upgrade your lifestyle by incorporating smart living to lift up the quality of your life.
Home automation makes sense and is a pertinent investment in today's world. According to Hyderabad-based IoT firm Wozart Technologies, their product works on a plug and play model. It is installed easily and perfect functioning is guaranteed for a minimum of 10 years. Just like smartphones, they have regular automated updates. Besides, the product can be controlled all with all platforms such as Android, iOS, Alexa, etc. and even in connection with smart assistants like Siri. Cost stands at Rs 20,000 per room approximately.
Home automation systems with ease of installation and affordable budgets find their haven in Hyderabad. As the city transforms into a major hub of IoT start-ups, homeowners in Hyderabad can easily opt from the many choices available. Besides, city-bred companies assure brilliant after sales support so that you should not think twice before investing in one.