As we fight Coronavirus pandemic, we simultaneously fight the pangs of self-isolation, social distancing, and an extended lockdown.
A new-found insight has touched our lives and transformed it, making us take a relook at everyday things in light of gratitude. Every abundant thing that was readily available, at the command of our fingertips, and was taken for granted, have now become priceless. Our freedom of movement, for example, or our health. And now this light of self-awareness has spread across our homes and our surroundings, making us more cooperative, kinder and more caring, appreciating small gestures from loved ones as invaluable gifts and disregarding the things that seemed so important earlier.
Paused to Look Within, We Find Our Way Back to Kindness
"I didn't even know his name, this teenager from my housing society!  Now he is my lifeline. He brings my grocery every two days, fixed an app for speedy medicine supply and saved the local police helpline number on my phone, in case of emergency, you see", says 87 years old Monideepa, who lives alone in a residential complex, off EM Bypass.
When we have our lives turned upside down by circumstances outside our control, we perhaps learn a few life-lessons. And as we stagger our way back to normalcy, we allow these lessons to bring about vital changes in our daily routines. These transformations, deep and lasting have cut across our identities, our homes, and our communities, changing our perceptions of who we are –as social beings.
"It is so difficult to get my friend to the kitchen. Now she is cooking at the community centre we have initiated to feed the less privileged in our neighbourhood", laughs Ramita, a housewife.
Kindness and extending help to others always came naturally to us. Somewhere in the middle of living our lives, we had buried it under peer pressure, career building, and the urge to come out on the top. With this long-pause, thanks to the Coronavirus pandemic, our virtues have reclaimed their places back to our hearts.
"As humans, we are wired to be social. Being kind to others makes us feel useful and happy", says Radhika, a psychologist.
What is Home? Let's Redefine It
This lockdown has changed the way we look at our homes and how we value them. Homes have come to personify "safety" in these times of crisis.
"I have started gardening", says Ruby, a young PR professional, "my home will look greener and neater after the lockdown. My parents are in for a real surprise when they visit me next. I have stopped taking my home as a stopover, a halting station only for the nights."
"Earlier we used to party every weekend, sometimes even on weekdays at bars and pubs. Now, forced to stay back, we find the home to be our new-found hang out zone! It's more convenient, cooler, and much cheaper than partying outside," says Paramesh, a young advertising professional.
Simple Joys of Domestic Life
Quality Time
"Our lives have turned topsy-turvy. But for the better," Rama, 49, gives a warm smile. All 4 of us are here together, spending time with each other". Rama's husband, Girish, is a senior engineer in an MNC and usually keeps too busy to spend quality time with his family. "I regard this time as precious. We have found our bond, as a family, back. I am teaching chess to my kids, a long-held passion since my teenage days".
Gender Equality
"While I am aware that many working Indian women have got the short end of the stick in this lockdown situation, I have been lucky to have a husband who helps me with the household chores, now that I have no help available", Rama continues. "My elder son also helps with the cleaning of the utensils. It is important for young boys to learn that doing household chores is not only a woman's prerogative".
While the lockdown has sent old ripples of inequality across our seemingly tranquil Indian family set up, parents and mothers like Rama now has the scope to teach the next generation the value of sharing responsibilities.
Appreciation Time for an Inclusive Society
The lockdown that is triggered by the Coronavirus pandemic has shown us how interdependent we are as societies. Somewhere in between our graded fear of infection on a personal level and answering the call of duties as social beings, we have made our communities more inclusive, appreciating, and respecting the services rendered by those who were otherwise invisible during happier times.
"Do you know the name of the safai karmachaari in your building? Or the owner of the corner store in your neighbourhood? This lockdown has forced you to do both. Because both services have been critical to our survival", says Anil Dhumbe, a differently-abled teacher at the city's blind school.
"These have been very difficult few days for me. I cannot move without help and doing household chores all by myself is impossible. My neighbours and their wives have been my life support. Without them, I would have rotting in my home perhaps!" His anguish was not lost on his neighbours thankfully.
Life beyond TV Serials and Schools
46% of viewers are watching more content online, according to a recent survey by mobile marketing platform InMobi. Indian families have come together, bonding over hot tea and biscuits, watching online content on the OTT platforms. With TV serials off-air, parents and grandparents sit beside their teenage children to watch zombie-series and young romance. The new-age entertainment doses of thrillers and urban drama have caught the fascination of the young and the old.
These OTT platforms provide for good entertainment for children too and help them to remain engaged. In the words of a mother of 7, who has to work from home, "Anyway keeping them non-stop company is a headache. Now with only a few hours of online classes in the name of the school, their boredom index has shot through the roof. These entertainment channels come handy."
Want Versus Need
"I used to spend almost 90% of my salary on junk food, calling in lunch or dinner and eating out on weekends", confesses Payel, 25 years old. This lockdown has taught her to make the right choice between what we need and what we want. For the millennials, young and aspirational, it was easy to give way to greed, buying things they actually don't need. "My shelves are full of clothes I have worn once since I bought them. Now with the fear of 50% salary cut, I have learned the value of money", continues Payel.
Health Comes First
Many young professionals were ready to climb the ladder of success at the cost of their health. Not taking enough rest, the need for sleep was perceived as a weakness. Many of my friends landed up for work even with fever", says Ruby, "for fear of being branded inefficient". These will change, with companies and employees realising the value of good health and a proper work-life balance.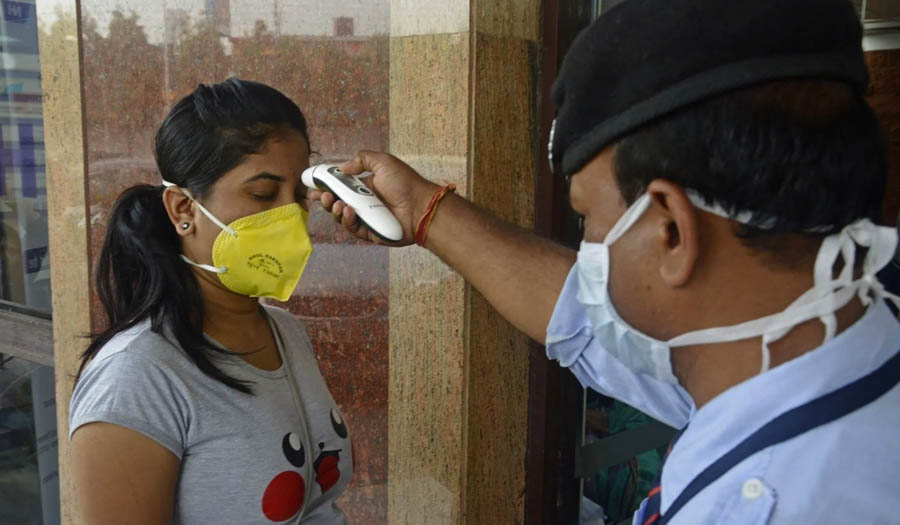 Just as offices are waking up to the scare of infectious diseases and implementing measures to safeguard the health of their employee, housing societies are also mandating new rules to secure the health of its residents. While we could not wash our hands of the virus easily, washing hands every hour and checking body temperature with thermal guns have become the new norm, at homes and at offices, malls, and other public places.
The Coronavirus pandemic has taught us, among other things to evolve, be ready to change, and be resilient in overcoming challenges. Thankful to be alive, each day is precious as they bring new meaning to transform our lives, homes, and communities for the better. It is up to us to continue to do the right thing, for the sake of our future.