Warehouses have existed always as the mid-point storage stop for commodities in their journey from the consumer durable giants to your shopping bag. However, the game of warehousing in India has evolved to include huge technological advancements and equally mammoth proportions of investments.
The Changing Face of Warehousing in India
Warehousing in India has travelled far, from being glorified godowns to the modern, technically fitted floors with computerized specifications. The formerly concrete or low-grade steel godowns are now increasingly being replaced by pre-engineered, factory produced steel structures which are often assembled at a location. These modern warehouses are insulated, ventilated and climate-proof with round the clock surveillance and standard quality and safety procedures. In short, warehousing in India has evolved into a complete logistics friendly infrastructure system and the industry size is chalked at Rs. 560 billion, as per a report by Ernst & Young and the CII Institute of Logistics.
The burgeoning e-commerce industry has made way for dynamic changes in the warehousing sector developing them into sophisticated stockrooms with advanced, real-time tracking mechanisms and other state-of-the-art facilities without which e-tail would still have been a dream. As reported by Ernst & Young and CII Institute of Logistics, the warehousing sector is growing at a rate of 10% per annum and within this, the warehouses catering to industrial and retails clients claim the maximum share of 55%.
Factors Affecting Growth
In keeping with the demand, warehousing related sectors such as real estate and construction costs also have seen an upward trend, hence warehouses are now looking at optimum utilization of space per square feet along with options of more economical yet sturdier structures. Here comes the evolution of warehouses into cargo hubs. Cargo hubs are multi-client storage units where logistics operators shift from single company warehouses to multi-client and multi-product models.
This is also advantageous in the GST scenario. The highly-defragmented warehousing industry in India stands to benefit further from the GST by levelling the playing field for both organized and unorganized players. Besides, GST will reduce and consolidate warehousing into strategic locations and thereby aid in logistical cost efficiency; it would also lead to better inventory control and help in forecasting demands accurately; it would lead to large-scale technology implementation which is not feasible in smaller, scattered warehouses; thus leading to sophisticated, organized and efficient warehousing industry.
The cost of logistics in India stands at 14% of GDP, which is much higher than the logistics cost in most developed nations. This impacts India's trade competitiveness in the domestic and global market. To address this challenge, the government is planning to take steps that will reduce logistics cost to less than 10% of GDP by 2022.
The reduced percentage will benefit the manufacturers and augment the trade sector, which is increasingly turning towards third-party logistics providers for support, thanks to the rising demands and technological advancements in the manufacturing industry. The warehousing industry is being served by a huge untapped potential in this way.
The potential for warehousing in India is immense, according to market experts, who estimate investments to the tune of Rs. 45,000 crore per annum if it is to meet the industry requirements across all manufacturing verticals. This step calls for huge technological as well as manpower initiatives.
Technology Impact
In terms of technological advancements, warehousing in India currently witnesses automatic identification and data capture or AIDC technology that helps in consignment tracking and seamless cargo distribution. While old methods like barcode readers are still at play, new processes like Quick Response or QR Code are also readily being used to encode data into digital data and thereby accelerate the shipment flow among the beneficiaries.
Other IT solutions include Real Time Location Systems and Radio Frequency Identification or RFID for automated data collection and stock identification that warehouse operators use for ease in operations. These Warehouse Management Systems or WMS and such other IT driven solutions go a long way in upgrading the warehousing industry. Today, WMS includes integration with automatic material handling equipment, cross-docking, yard management, labour management, billing and invoicing, etc.
Automation is the next step the evolution of warehousing in India. For example, Amazon uses automation to improve customer experience by measuring operational efficiency. In New Delhi where one of the Amazon fulfilment centres is located, the company-warehousing infrastructure operates a 1.2 km long conveyor belt that is equipped with colour-based automatic sorting. These kinds of automation and other robotic enhancements are the future of warehousing in the country and the key toward standardization.
Efficiency is the buzzword in the warehousing sector, however, it is also noteworthy that efficiency and employment are not always the best of friends. The impact of technology in the logistics sector is profound and it has the ability to make certain skills redundant, force the aggregation of certain skills while eliminating certain low-end jobs.
The Way Ahead
The warehousing industry in India is still at the beginning stages and has huge tracks to cover in terms of equalling the global standard. In the scenario of halting technology penetration and advancements, the country has an access to huge manpower and abundant labour but efficient training mechanisms and skill development are not at par with the rate of industry evolution needs. The state of the industry at present is fragmented with absent standardization and dismal investment in IT infrastructure.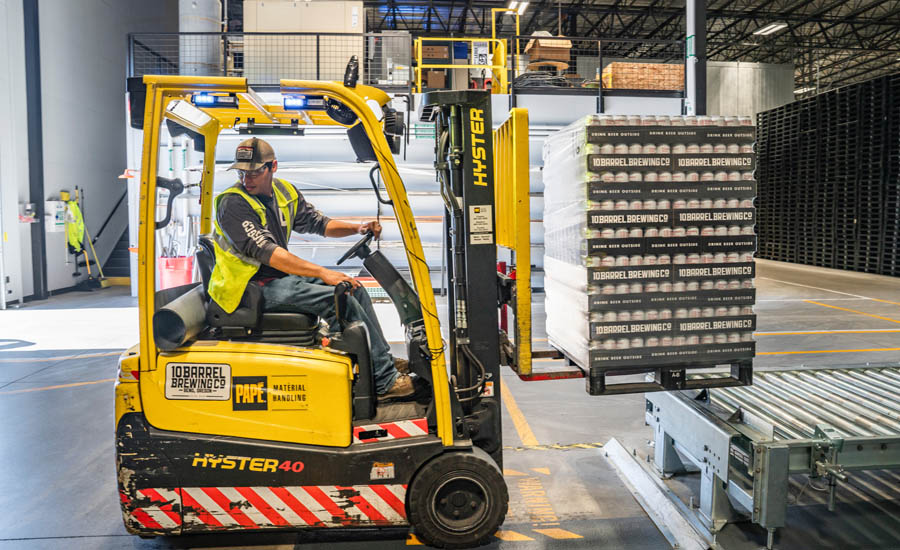 The government of India has established a Free Trade Warehousing Zone (FTWZ) to develop the warehousing infrastructure, facilitate the import and export of services with free currency trade transactions. The government aims to increase organized warehousing activity and an economic boost through FTWZ. The Warehousing (Development and Regulation) Act, 2007 introduced The Warehouse Development Authority (WDRA) to make provisions for the development and regulation of warehouses in the country. And in particular, the WDRA is set to develop and protect the agriculture produce sector through adequate warehousing benefits which have little appreciation in the current growth of the warehousing sector in India.
As witnessed so far in the evolution graph of warehousing in India, the sector has huge potential, demand, and future. The investment opportunities in this sector are huge and essential to achieve a world-class infrastructure platform.