"It is about creating buildings and spaces that inspire us, that help us do our jobs, that bring us together, and that become, at their best, works of art that we can move through and live in. And in the end, that is why architecture can be considered the most democratic of art forms." — Barack Obama, in his ceremony speech at the 2011 Pritzker Architecture Prize.
Today, as the whole world transforms into a vast, unified marketplace, its impacts can be felt strongly in the property development industry, especially when it comes to the role of modern architects. With globalization, architects of modern times can no longer stay anchored to a particular culture or geographical location. They are facing a unique set of opportunities as well as challenges, which is completely transforming their role in the present real estate landscape.
For instance, today's architects must be constantly up on their toes to meet the emerging new design standards, such as planning and designing facilities that are environment-friendly, energy-efficient, and sustainable. With the rapidly shifting geographical, cultural, and environmental implications, they are also being encouraged to implement innovative, cross-cultural building designs.
All of these factors are dramatically changing the role of an architect, and also expanding the scope of collaboration in the property development space.
The Impacts of Collaboration in Reshaping the Role of Modern Architects
The demand for collaboration in the real estate space is ever increasing. This is playing an important part in reshaping the role of an architect like never before. For example, the emergence of multi-disciplinary design teams—a term that was unheard of even a decade ago—is today a must-have for productive project outcomes. With the advent of multi-disciplinary teams, architects now have to directly collaborate with project stakeholders to finalize the project design.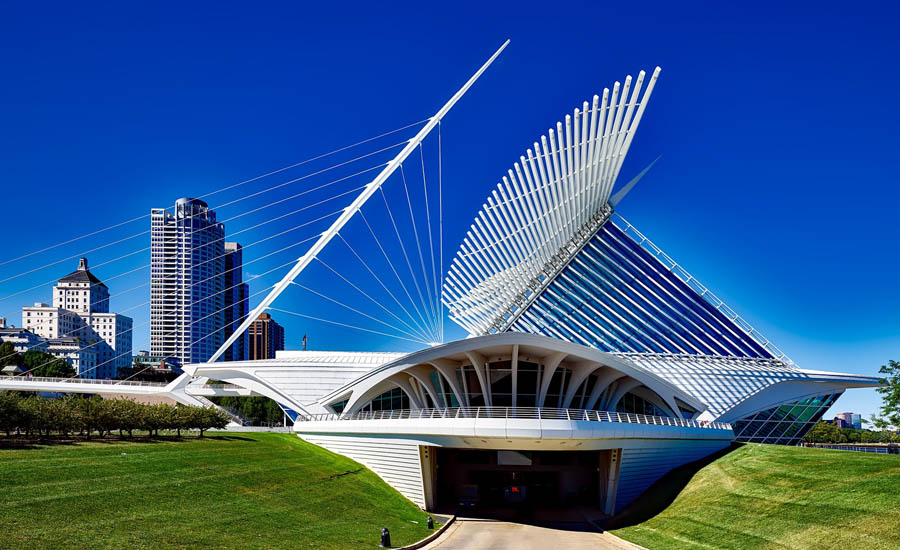 Technology Is Drastically Changing the Way Today's Architects Work
From technologies like AR/VR to startups like Airbnb, rapid innovation is disrupting the entire industrial spectrum, including the way present generation architects design buildings and solve problems. Technological advancements are dynamically transforming the business module of property developers, making architects adapt to a new working style that focuses on delivering unique design outcomes across diverse projects throughout the globe.
Speaking of technology, master architect Mr. Raj Agarwal shared with us his views on how software is redefining architectural designs as compared to drawings of yesteryears. The implementation of software in architectural design, according to Mr. Agarwal, is helping to accelerate the creation of final drawings significantly, while enabling the scope for easier rectifications.
He points out that new-age architects are more inclined towards software applications, but architecture involves human design sense, engineering ability, decision-making capabilities, and familiarity with many regulations. Hence, architects must equip themselves with basic architectural skills. They should focus on practical learning, as software can aid the design, but it cannot do everything.
Educational institutions have a significant role to play in enabling new architects to learn the skills of architecture. The institutions should give budding architects the scope for ample hands-on-experience and upgrade their curriculum in sync with evolving developments.
An interesting aspect that Mr. Raj Agarwal highlights is how the ever-increasing development of urban units, such as apartment-style buildings and complexes, is driving a paradigm shift in the role of architects. Meeting the demands and criteria of modern-day buildings in terms of rules and regulations related to heightened safety provisions, as well as optimization of space and resource utilization, is a huge challenge for today's architects, he says. The role of architects today differs from what used to be in the past, Mr. Agarwal observed. These days, the role of an architect is not limited to creating beautiful architecture, rather, it is about creating responsible architecture.
Mr. Raj Agarwal also brings to light some emerging trends that are dominating modern design perspectives.
For example, sustainability and sufficiency, and how practical luxury in India is increasingly gaining importance over flamboyant luxury. Sustainability is vital, as the world we live in is facing a severe resource crunch in recent times. The need for sustainability, according to Mr. Agarwal, is radically changing the role of architects in this day and age.
The growing popularity of green buildings among consumers is making new generation architects consider a range of design factors, including energy-efficient lighting, effective sewage treatment, and rainwater harvesting, which are prime requisites for green building certification by the Indian Green Building Council (IGBC).
While keeping abreast of global trends is increasingly important for new-age architects, they should find out ways to adapt those trends to meet the needs of the Indian real estate environment. Getting inspired by the designs from the West is good, but its application should be workable. Architects must keep in mind differences in climatic and socio-economic conditions. It is the responsibility of architects to make developers aware of climate-saving architectures. Designing bodies should include qualified architects in city/town planning, who have prior experience in designing responsible architectures.
The Role of an Architect in Countering Global Warming and Climate Change
Be it commercial or residential complexes, it is a fact that buildings emit a considerable amount of carbon dioxide (CO2) that directly contributes to global warming and climate changes. Thus, combating these environmental challenges is now at the forefront of design applications, as consumers around the world are straightaway rejecting building practices that are not eco-friendly and energy efficient. This, in turn, is bringing a mega-shift in the role of architects.
Realizing the need to save our environment, designers and architects across the globe are rising to the occasion in order to create climate-saving structures that lower the levels of carbon dioxide emissions. New technologies and collaborations are in fact playing a key role in assisting architects to implement crucial changes in structural designs, which help produce green buildings that don't add to the concerns of global warming and climate change through optimized utilization of renewable resources.
The good thing is, most of the architects today have tailored their work pattern according to the emerging trends. They are performing their part in developing architectural structures with sustainable designs that have a positive impact on the environment, communities, and future generations. Though the entire property development industry is being swept by large-scale transformations, there are some core values like quality standards, transparency, and ethical practices, which will never change.