A few years ago, Mukul and Surupa Dhyani returned from the States as top executives at two of the country's largest MNCs. Since their return, they had been living in a 3BHK apartment in an upscale residential spot in Hyderabad. But now, they were wanting to move to an even better location — to a home that would match their escalating lifestyle and score even higher on the luxury scale. Naturally, they were looking for the best offerings in the luxury segment of the property market, when they came across Phoenix Halcyon — ultra-luxury residences in Jubilee Hills, one of Hyderabad's most coveted locales.
Spread over 5 acres of land, Phoenix Halcyon, presented by Phoenix Group is an upcoming premium address. The designer apartment complex comprises 3 BHK, 4 BHK, and 5 BHK homes, offering a unique lifestyle that redefines residential luxury.
A testimony to high-end comfort and exclusivity, the limited edition boutique apartments combine extravagance and solace, bypassing the noises of chaotic city life while being present at the heart of city centre.
The high on life Phoenix Halcyon project, developed by Phoenix Group, one of the most trusted real estate players in the country today, marries luxury with technology to bring premium living in Hyderabad's prominent celebrity neighbourhood.
Operating in diversified industry verticals such as automotive, power, and mining, the multi-industry Phoenix Group considers real estate as its primary growth engine. The leading conglomerate applied its deep virtuosity in developing the esteemed Phoenix Halcyon project, using tech-backed design mechanisms and top-class materials that heighten the modern outlook and lifespan of the property.
Phoenix Halcyon's superior and dynamic master plan invigorates a strong sense of association, calibrating society feeling with distinct private spaces for individual homeowners.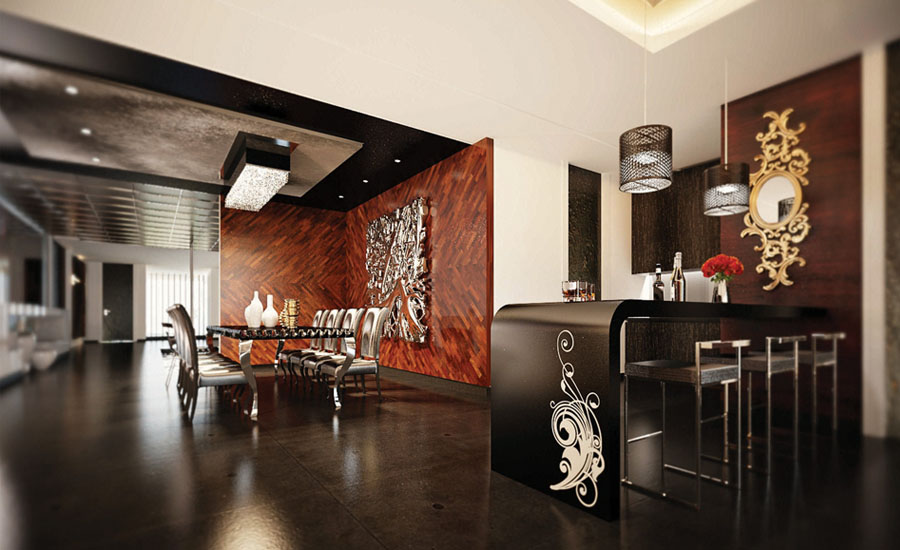 High-Octane Locale
Phoenix Halcyon is coming up in the most sought-after address of Hyderabad, Jubilee Hills. The super-luxury apartments, placed at an elevated terrain, offer unrestrained views of Hyderabad's spectacular urban city line. Breathtaking 360-degree panoramic vistas await you whenever you step on the balcony.
Jubilee Hills is more than serene, picturesque landscape. It's where you brush shoulders with the crème de la crème of the society while enjoying the best of urban amenities including hospitality outlets, healthcare centres, and premium education institutions. Seamless connectivity with other parts of the city and public infrastructure such as airports heighten the appeal of the locality.
A Glimpse into the Integrated Amenities at Phoenix Halcyon
Phoenix Halcyon incorporates world-class amenities, engineered to deliver luxury, comfort, and convenience to every resident. The inspiring and innovative facilities bring to India international standard living that makes life exciting and simpler.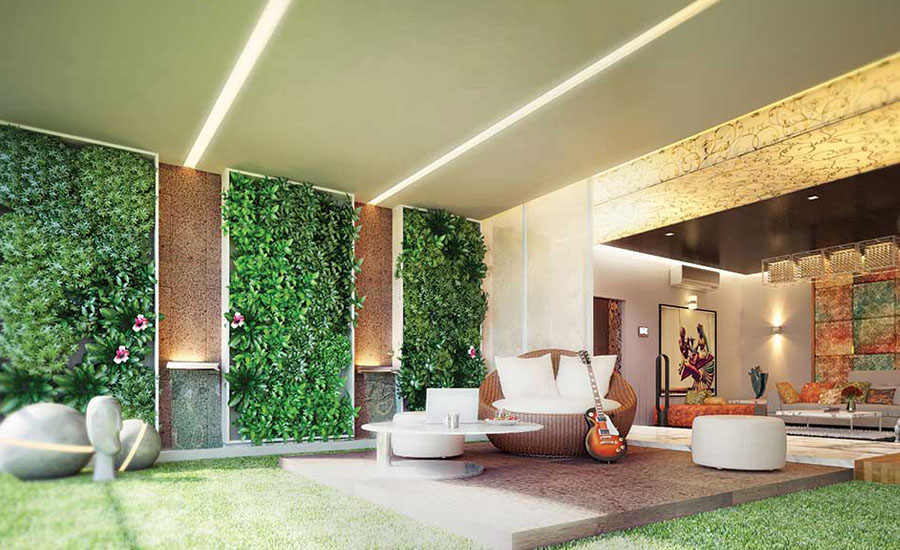 Terrace Amenities
Swimming pool
Kids play area
Party lounge
Dedicated space for Yoga and aerobics
Meditation hall
Gym
Coffee Lounge
Club House Amenities
Library
Conference room
Banquet hall
Badminton court
Snooker
Mini theatre
Outdoor Amenities
Basketball court
Jogging track
Children's park
General Amenities
3-tiered surveillance system
Wi-Fi
Intercom facility
Full power backup for apartments and shared facilities
Covered parking area with reserved spaces for residents
Separate parking spaces for visitors and guests
Lush green landscaping
Rainwater harvesting
Sewage treatment plant
Advanced fire system
Backed by a Legacy of Trust and Excellence
Right from blueprint to turnkey executions, Phoenix Group has an outstanding line of ultra-premium residential and commercial spaces to its credit, including The Commune, Golf Edge, The Village, Lithop, Lotus Mall, Primea, Trio Square, and Padmavathi Mall. Further, the real estate behemoth has designed the Avance Business Hub, a 3-million square feet IT SEZ in the heart of Hyderabad.
Phoenix Group not only strives to fulfill the desires of modern, high-flying connoisseurs of luxury living but does so through transparent dealings and straightforward policies. Every infrastructure developed by Phoenix is a work of art, and Phoenix Halcyon at Jubilee Hills is certainly one of their best endeavours!