Sagarika switched off her TV. She had just watched an old noir film and was looking forward to wrapping up the Sunday evening with some good food. She had barely spent a minute thinking about what she wanted, when the glorious memories of Baklava — a rich, flaky pastry dessert filled with chopped nuts, deliciously layered with honey — that she had enjoyed while traveling in Santorini last year inundated her mind. And, before she knew her hands were furiously touching, tapping, and scrolling her smartphone to find places that served Baklava in Kolkata.
Well, she was in luck. A new confectionary serving Turkish and Mediterranean delights had just thrown open its doors a few months back. And Baklava was, decidedly, their specialty. After a quick glance at the reviews and the torturously decadent images of their food that others had posted, Sagarika picked a few from some two dozen variants of the dessert they had on their menu and placed her order.
As she licked off the last bits of a walnut and date Baklava from her fingers, she fell in love with the city once again.
Kolkata is and has always been a food lover's paradise, be it street food or the dine outs. It has been carrying an extremely eclectic cuisine variety for years — long before 'global' and 'fusion' became culinary buzzwords in India. But over the last decade, the restaurant culture of the city has become progressively more diverse and frankly, a cut above the rest.
The People and Their Food
One of the reasons why food in Kolkata restaurants has always been colourful lies in its varied immigrant population and the medley of subcultures that exist within the city. So while the Chinese brought with them their culture and cuisine when they settled in Kolkata in the 18th Century, the marwaris and gujaratis that came to the city injected into it their own flavours. The same is true for Tibetan and Nepali migrants who call Kolkata their home.
Unsurprisingly, all of this has trickled into Kolkata's restaurant scene. Take, for instance, Tangra and China Town — two main Chinese settlements in the city. These neighbourhoods consist of over 50-odd Chinese-run restaurants, which have been the 'mecca' for Chinese food lovers in the city for a long time. One of the oldest in the city, Eau Chew restaurant, was opened in 1920 by a Chinese couple from South China's Moi Yen village is today run by their fourth generation and has its own cult following.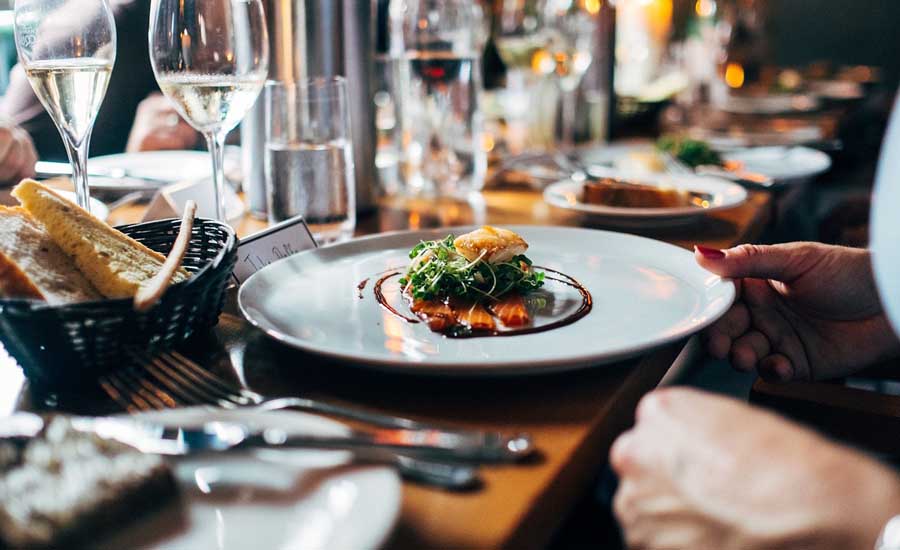 The interesting thing about these Chinese restaurants is that they don't just serve what one would call "Indo-Chinese" but they also offer the authentic fare that stays true to the fundamentals of Chinese gastronomic traditions. This isn't something you'd readily find in other parts of the country when you're out for a Chinese meal.
Speaking of Asian flavours, Kolkata hosts a large number of people from the hills of Darjeeling, Sikkim, and the North-East, who have had a profound impact on the city's food culture. Courtesy to them, Tibetan, Sikkimese, Nepali, and North-eastern food has found prominence among Kolkata's food lovers. A glowing example is restaurateur Doma Wang who hails from Kalimpong but has been living in the city for three decades. A distinguished face in the city's epicurean circuit, she runs the hugely popular restaurants, The Blue Poppy, Thakali, and Shim Shim that serve everything from the famous momo and thukpa to lesser-known delights like Gyuma (Tibetan beef sausages), Phaley (deep-fried meat pies), Kinema (fermented soybeans), and an array of traditional Nepali and Sikkimese platters.
Let's move on to some entirely different flavour profiles, which are also parts of the migrant cuisines of Kolkata. The City of Joy once boasted of a sizeable Anglo-Indian, Armenian, and Jewish communities. Though today, Jews in Kolkata are dwindling in numbers, a restaurant, Calcutta Stories attempted to chronicle these interesting kosher cuisines and bring them to the table for all. Sadly, they shut down recently but one can tell that they struck a chord with the city's food lovers by looking at some of their reviews online.
Country-wide Stops
Kolkata restaurants certainly offer the best that is out there and this means the best of the other state cuisines as well. No matter where you're from, if you're yearning for a taste of home away from home, the city most likely has something for you.
So, far away from home if our chettans and chechis (brothers and sisters in Malayali) are craving for some homemade fix, then all they have to do is hop over to Ammini for some authentic Kerala delicacies served with filter kapi. In fact, you can mostly find South Indian fare in any corner of the city as Kolkatans are quite fond of idlis, dosas, and utthapams. At the same time, you'll also find that the city's foodies have embraced appams, paniyarams, and parotta-kurma with great enthusiasm.
But if it's the ambience that you care for along with good South Indian food, restaurants like Banana Leaf, Tamarind, Rasam – The Stadel, and Coastal Macha greet you with that warm and comforting vibe that most South Indians would be familiar with.
Then there are hidden gems like Mancherji's, for instance, which serves a mean Parsi spread, including Dhansak, farcha, akoori, salli boti, and Lagan nu custard —  everything that would make a Parsi feel right at home!
While eateries specialising in Kashmiri and Bihari cuisines have opened recently and have been graced with much love, one can even get authentic Naga and Assamese delights in Kolkata. Few cities in India can boast of such a well-rounded restaurant culture.
The City-bred Diners Spreading Wings
Nearly every metro in the country will have a section of people who will swear by the superiority of Kolkata restaurants in certain delicacies. Hence, there is a 34 Chowringhee Street serving Kathi rolls in Delhi, Oh! Calcutta serving their signature bhetki paturi and ilish bhapa beyond the contours of the state in other Indian metros, while Mainland China, is possibly the largest fine-dining Chinese restaurant chain in the country.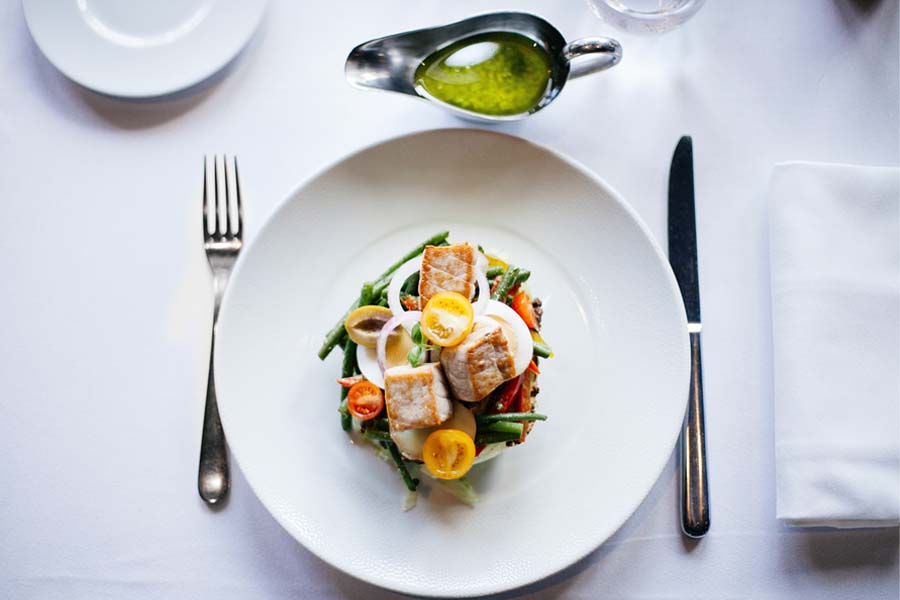 The Mughlai cuisine is a matter of pride for Kolkatans, and Biryani is its crowning gem. There are nearly half a dozen pedigree chains that make the most authentic Kolkata biryani such as Aminia, Arslaan, Shiraz, and Royal Indian Hotel, but new players like Oudh 1950 and Jafran are commanding a huge fan following too.
With Arsalan, Shiraz, and Lazeez opening branches outside Kolkata, the Kolkata Biryani is sure going places!
Variety without Visa
The love for food knows no boundaries and does not require any paperwork at all so if you're an ardent fan of global cuisines, Kolkata restaurants can satiate your taste buds. And have been doing so for decades. For example, continental had made a splash in the country's culinary scene during the pre-Independence days and as the capital city of British India, Kolkata — er, Calcutta, to be specific — was at the centre of this new gastronomy.
Angelo Firpo, a born-Italian, who travelled from Genoa to London and finally, came to Calcutta, opened the famous Firpo's restaurant — a tea room that was the favourite spot for the aristocrats, a famous pasticceria (Italian pastry shop), and a popular catering service. They operated up until the 70s, serving a variety of steaks, sausages, roasts, and cold cuts.
Another iconic eatery that's still going strong is Flurys, a quaint tearoom situated on Park Street in the heart of Kolkata. While most popular for its delicious English breakfast, the place is equally famous for its rum balls, scones with whipped cream, and meringues.
There are half-a-dozen more such restaurants gracing the city whose European-inspired menus are popular with locals and tourists alike.
And that's not all. American food, be it waffles or cheesecakes, burritos or enchiladas, burgers or buffalo wings — is making waves in the city at the moment, mainly driven by American food chains. So you can indulge in some Tex-Mex binge at Chilli's, while you can satisfy your Taco cravings at Taco Bell. Hondo's, which is a home-grown eatery, has also earned its patronage among the city's burger aficionados.
Names like Serafina and La Cucina are drawing Italian food lovers with a wide variety on their menu that's not limited to pizzas and pasta. There's also a string of restaurants serving French delicacies and some of them even don the look of charming Parisian cafes.
The Burgeoning Restaurants, Cafes, and Pubs
The past decade in Kolkata has seen a combination of revolution and revival in the food and beverage scene of the city. There has been a welcome parade of new restaurants, cafes, delis, gastropubs, restrobars, and microbreweries in Kolkata that food lovers are hailing as the new restaurant renaissance. Fatty Bao, Chilly Culture, Artsy Coffee House, Hard Rock Cafe, TGI Fridays, Hoppipola and dozens more are attracting crowds over the weekdays as well as weekends. The eating out experience is much more holistic these days and although food is a vital part of this experience, it is not the only part.
A reason for this bustling restaurant scene in Kolkata is largely due to the city's openness to experiment and explore new "experiences". This means that anything from Bihari to Japanese has takers, which encourages local food businesses, Indian restaurateurs as well as global chains to consider Kolkata as a viable destination for their offerings. Thanks to this, one can get a semi-world tour of cuisines right here in the city!