Social networks, since time immemorial, have existed in various forms, including family, relatives, friends, office buddies, and more. Building such networks is an integral part of human nature. However, in the digital era that we're living in, the proliferation of the internet and smartphones have transformed our social networks like never before. These technologies have altered the way people communicate, giving rise to an interconnected environment, where information flows freely. The huge impact of social media is fast changing our cities.
The large-scale adoption and ever-increasing use of social networking sites are promising a future that will bring about varied social implications in different sectors of society. And, a great deal of that change is being reflected in the way our cities and its residents operate today.
For example, in 2016, a Facebook post by a customer claiming how an iconic Kolkata restaurant allegedly refused to serve her driver sparked a massive social media outrage against the famous establishment. The feedback on social platforms was so negative and widespread that their ratings on Zomato — India's leading restaurant discovery service — dropped from a very respectable 4.3 to a disastrous 1.8 in a matter of 24 hours.
Change is Happening at Many Levels
The changes brought about by the impact of social media are not just about public reactions to a certain incident. It runs deeper than that.
In pre-social media times, people had a much smaller platform to voice opinions. If it was political or social, writing to the readers' columns in leading dailies was one of the most prevalent ways to express dissent or appreciation publicly. Today, anyone can have access to platforms like Facebook and Twitter, where a single post or tweet can reach millions.
As a result, social media has emerged as a powerful tool to foster better interaction between governments and citizens around the world. For instance, Roanoke, a city in Virginia, US, has social media deeply integrated into all of their civic operations. The local government is using social media for putting up news and updates, information sharing, resolving complaints, to even boosting the local tourism. The city has received a number of national awards for its social media efforts.
While our government may be far from incorporating social media into everything they do, many departments are attempting to become more citizen-friendly by adopting social media. Indian Railways is particularly known for being proactive on Twitter and has jumped to action after passengers' SOS tweets on numerous occasions.
In fact, to address customer problems, and to provide user-friendly services, the railway ministry has made it mandatory for general managers and divisional railway managers to stay active on Twitter. Lately, the Ministry of Commerce and Industry has also launched the 'Twitter Seva', to help people in affairs related to the ministry.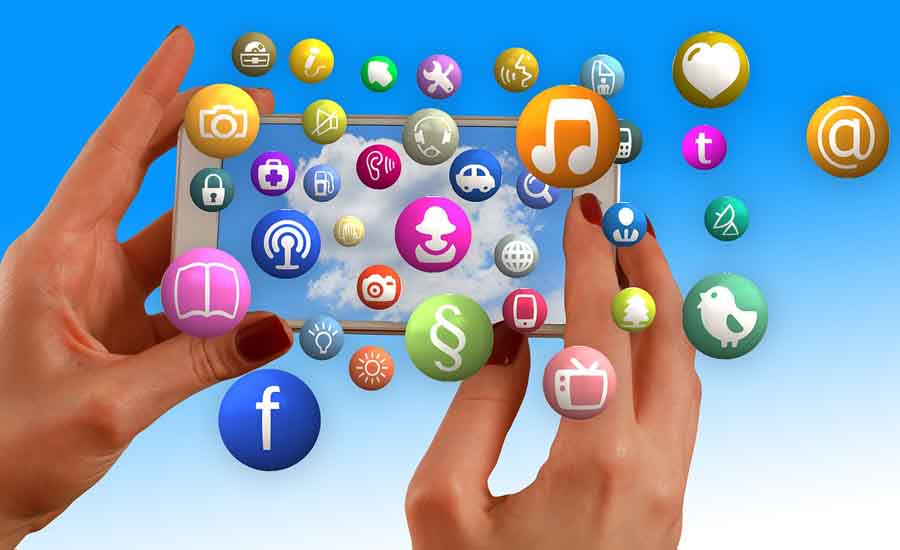 Besides forming an effective communication channel between the government and its people, social media is also playing an important role in helping create a safer and better functioning living environment. This part of social media was dramatically highlighted during the devastating Kerala floods in 2018.
Within 24 hours of the calamity, the hashtag "#KeralaFloods" started trending across all major social media platforms and stories of survival, hope, and humanity started pouring in.
Not only did people coordinate relief and donations virtually through social media platform, but the state's disaster management authority also resorted to Whatsapp and Google Maps to reach out to stranded survivors and locate them accurately.
Even the Indian Army and various NGOs used their social media presence to locate and rescue flood victims, all the while sharing valuable updates on social platforms.
Harnessing Social Networks for Better Urban Planning
Social media is drastically reshaping the urban planning paradigm. This is largely because, on social networks, citizens themselves are a crucial source of data, continuously supplying real-time information about their preferences and requirements that help improve urban planning.
The user-generated information, collected from citizens' social media posts and other data feeds, is enabling governments to develop citizen-centric smart services and policies aimed at improving the lives of people.
Facebook posts, tweets, Instagram photos, check-in posts shared on social platforms are all playing a vital role in facilitating information to urban planners, regarding how citizens use the city space. This rich information about a city and its people lays the foundation for smart cities of tomorrow. Governments around the world are taking advantage of social media data, in improving their decision-making process. The availability of multimedia data also paves the way for an ecosystem where both citizens and government can work together in creating better cities.
Location Based Social Networks (LBSNs) play a particularly vital role in urban planning by allowing users to share location information in their social communications. People who use LBSN platforms like Zomato, Flickr, Facebook Places, Google Places, and Yelp, are broadcasting information round-the-clock, about their location and what they are doing.
This, at any given time, provides urban planners with information on where citizens are assembling, and what city resources they are using. By analyzing the data, urban planners are categorizing land use.
For example, researchers leveraged social data to understand land use in three major metropolitan cities — London, Manhattan, and Madrid. Based on the aggregated tweets and check-ins, they were able to categorize land used for different activities such as business, residential, daytime leisure, nightlife, and so on.
Real-time location data, generated by LBSNs, enables planners to determine what services citizens are looking for at a particular location. For instance, if certain city blocks have a high number of geo-located log-ins on Zomato, it shows that citizens are using the blocks for leisurely activities.
Urban planners use LBSNs for a range of applications, including the placement of fire substations, ambulance services, and police postings. Authorities are also combining LBSN information with public data from the traffic department, police, and emergency services. This helps agencies to address areas that are grappling with frequent natural disasters, traffic issues, crowding, or a high crime rate.
Social Media Activities Fuelling Entrepreneurship in Our Cities
Besides planning and policies, every city has its own life. This vibrancy gets reflected in the city's retail business landscape. Now, with social media networks like Zomato, Twitter, Facebook, Ola, and Uber, enterprises can measure which locality draws high footfalls because of the infrastructure it houses.
Having this data will drive new entrepreneurs to such localities, and it will also provide the existing ones with an incentive to channelize more resources. This will promote neighbourhoods and boost business activities.
These are definitely marginal improvements, but the social media revolution we are witnessing today is already providing us with glimpses of what our urban centres will look like and how they will function in the not-so-distant future. As the internet and smartphone penetration closes in on 100%, outcomes will be more predictable, enabling improved planning and implementation of resources.
A Ray of Hope for Elderly Citizens   
One of the most positive aspects of social media can be seen in the way it is helping senior citizens stay connected and communicate with loved ones who live in other parts of the world, while also helping them understand the younger generation better. According to the annual report of HelpAge India, more than 90% of elderly internet consumers use social media platforms to connect with family and friends.
Not only this, but social media has also provided a platform to raise awareness about elder abuse. Last year, a Kolkata woman was arrested on account of a video doing rounds on social media that showed her physically abusing her elderly mother-in-law. The Kolkata police later posted an update of the incident on their official Facebook page.
As our cities become increasingly lonely for the aged, many elderly are finding solace in joining senior citizen groups on Facebook where they are meeting like-minded individuals, socializing with them, reigniting past hobbies like travelling or music, and even forging friendships for life.
Impact of Fake or Fabricated Content
For all its positive aspects and advantages, social media does have downsides. And one of the most annoying and potentially dangerous impacts in recent times is the surge of fake content deceptively presented as real news.
With mischief makers posting false news, dubious claims, and warped messages deepening religious as well as racial intolerance, social media is also being misused for propaganda and political gains. This is a worldwide problem that — thanks to the mindboggling reach of social media — now has the power to credibly impact the outcome of elections.
While Facebook uses machine learning to spot misinformation and reduce its spread via the News Feed, partnering with third-party fact-checking organisations, it's not fool-proof. At least, not yet.
Therefore, a part of the solution boils down to digital literacy.
While the impact of social media will continue to change our lives and our cities, our focus should be to use and consume it in a responsible way.