When we think of Hyderabad, the first image that pops into mind is its rich history and culture, and the IT boom aided modernity. That's quite an interesting mix, almost opposites yet beautifully complementing. This is the case with the Hyderabad music scene too. Traditional, regional, and Bollywood are no longer the staple affair. The City of Pearls is grooving to electronic, indie and jazz rhythms among various music festivals dotting the annual calendar.
The fast evolution of Hyderabad music scene was a big reason why musicians Sudha Vijayan and Parthiv Varshaney decided to call the city their home. The musical couple not only belonged to different states but also patronised different musical genres. Sudha had been training in Carnatic music since a young age, and Parthiv is an RnB and EDM enthusiast keen to follow gigs besides his corporate day job. And, Hyderabad was the best solution for their housing, occupation and music interest priorities.
The Musically Rich Cityscape
Hyderabad music scene is booming to the level of 'there's-a-gig-every-night-of-the-week'. From electronic dance music (EDM), house, dubstep to indie, folk and regional, the live music and festival circuit are ablaze with new local talents and local patrons. Take the electronic music revolution that is rocking the city since March 2014 with Reset along with dubstep/bass/sound-system culture with city crews like Monkey Sound, Reggae Rajahs, and international artists joining them.
Local regional music is also flourishing pushing back the all popular Bollywood sounds in city pubs and congregations. The youth is thumping to sounds by Capricio, Niraval, Jammers, some of the local music bands reviving Telugu music love.
Music festivals have found a new venue in Hyderabad with Sensation Festival, Sunburn, and VH1 Supersonic that were conducted in Hyderabad along with the locally grown festival of the city Fields of Love that debuted in 2018. From English classics to new-age to EDM festivals, mushrooming venues across the city are providing platform to an assortment of genres. Local metal band, Godless, made the city further establish its rich music scene by featuring in Rolling Stone magazine in 2017. Upcoming bands like Theeory, The Ragamuffins, etc. and their resounding success is rubbing off on Hyderabad's music scene, making it a preferred musical destination for city dwellers and aficionados alike.
The Keys Behind this Fine-tuning
There are several triggers to this musical explosion of many flavours. To begin with, the multi-cultural city is host to people from different backgrounds who have varied tastes. The IT industry and other booming employment opportunities bring about a convergence of migrating populations from other parts of the country. This influx has developed the Hyderabad music scene from traditional and Carnatic to richly eclectic. The support of the crowd creates a major positive for new genres to unfold.
Another reason behind the music evolution in Hyderabad is the mushrooming of quality venues for tapping the abundant talent. For instance, the Leonia Convention Centre is a purpose-built warehouse to serve as a concert space. On the other hand, venues like Durgam Chevuru, Hard Rock Café, Heart Cup Coffee, Olive Bistro, Over The Moon Brew, The Moonshine Project are helping the Hyderabad music scene to tide over the usual English and Bollywood music to folk, regional, old school rock, classic blues, etc.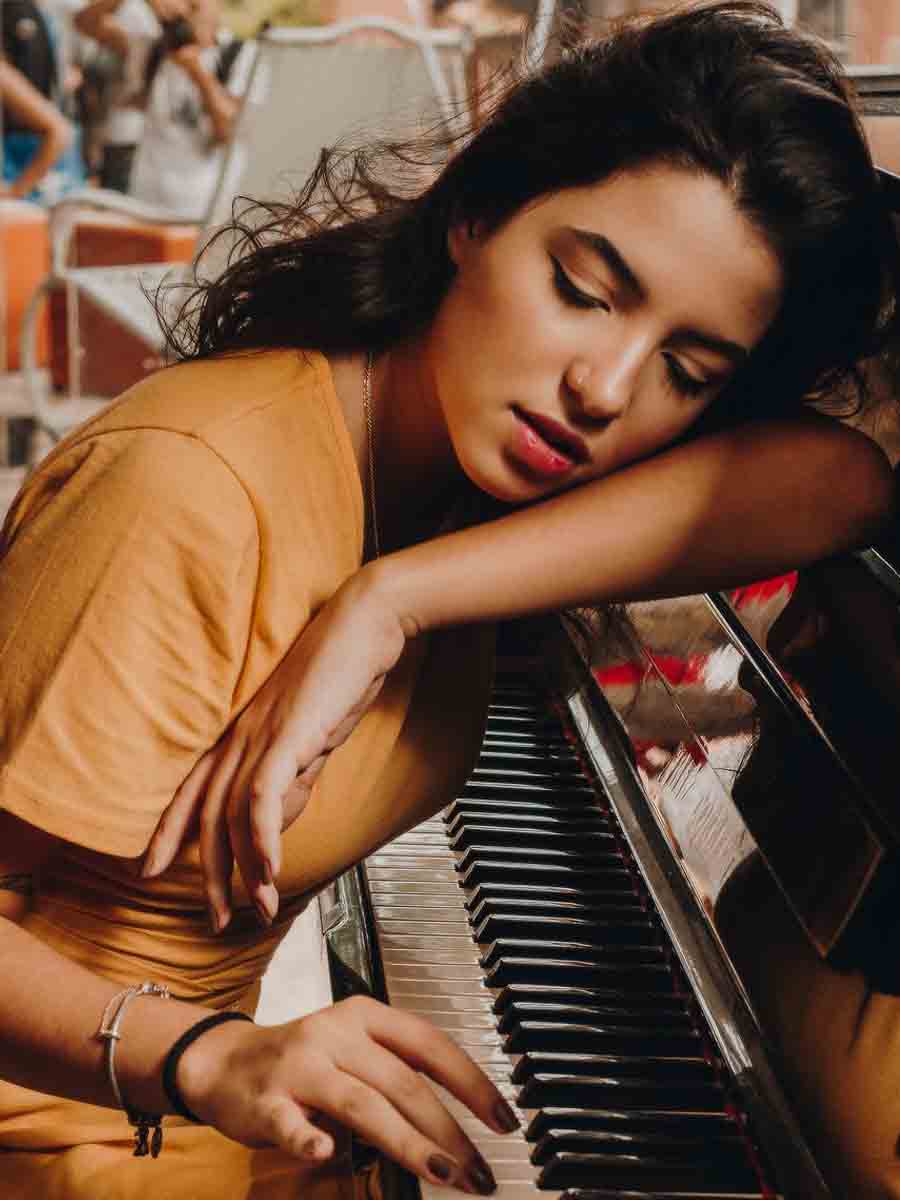 Music transcends boundaries and in the case of Hyderabad, the sheer versatility of music is pushing the city to explore diverse genres. This demand is another reason behind the music boom that has led to local bands emerging with classics, new-age numbers or even originals. It's a self-sustaining circle with eager listeners thronging to upcoming experimental platforms that are staging new musicians.
Music Destination
With a lot happening in the Hyderabad music scene, it is steadily becoming a part of the music festival circuit. This development is, in turn, fuelling the emergence of allied vocations and careers in the music industry such as event management, production, promotion, sound technical fields, and other creative areas. The booming music scene is also a promising hotbed for collaborations among musicians and music houses, both home-grown and international, that can further elevate the city's music scape.
However, small challenges are still spread out in the form of commercial pressures, clubs not open to experimentation and playing it safe, and the lack of openness among audiences unless from a niche segment. Also, being side-lined by myopic organisers who are failing to spot the right talent and competing with contracted bands is also hurting a healthy music evolution.
The way ahead is long but it sure sounds better as the confluence of traditional and new-age music is providing foot-tapping rhythm to all connoisseurs. Sudha is ecstatic that annual musical affairs such as Monsoon Nirvana, Manthan and Stuti held in Hyderabad keep her social outings culturally rich while Parthiv is more than glad to de-stress through the various alternate music gigs throughout the City of Pearls.