Year, 1956. Place, Park Street Kolkata. Frenzied fans jostle to get an entry into a smoke-filled pub, as 'the diva of Park Street' Pam Crain takes the centre stage with Anton Menezes' six-piece band in what can be called "independent India's first nightclub" — Mocambo.
Band? Diva? Nightlife? Nightclub? In the 1950s, these were all alien terms in most of the places in India that boast of a vibrant nightlife nowadays. Quite interestingly, in 1956, the culture of discotheques and nightclubs didn't get started even in Europe and the US!
Guess what? Park Street is the place where it all began. That is, the nightlife culture of India. With upscale restaurants and iconic nightclubs like Trincas, Blue Fox, Chowringhee Bar, Moulin Rouge, Peter Cat, and Someplace Else dotting its landscape, Park Street was synonymous with dining, nightlife, and opulence, back then in the 1950s, 60s, and 70s.
Since then, a lot changed, rather abruptly, but what didn't change is Kolkata's passion for music, fine food, drinks, and love for late night parties. Even though the Kolkata nightlife scene somehow went dead after the 70s, the party spirit, however, is springing back to life once again.
Today, Kolkata nightlife culture is back on track with new pubs, joints, microbreweries, high-value restaurants, hookah bars, and discotheques coming up rapidly almost every month. Kolkata, at the present time, is a home to some of the most animated and high-spirited party scenes, which make the nights as beautiful as the days in the City of Joy.
Reincarnation of Vibrant Kolkata Nightlife
These days, the nightlife scene in Kolkata isn't just limited to 5-star hotels in Park Street, Camac Street, or Shakespeare Sarani. Rather, it has extended far beyond the traditional city limits to newer places like New Town, Salt Lake, Lake Town, Topsia, and even Rajdanga.
From conventional discs and pubs like – the iconic Tantra, victorian pub The Big Ben, Under Ground, Pink Elephant, London Pub, and Dublin – to the younger pubs, funky discs, lounges, and microbreweries like – the Hard Rock Cafe, auction-bar Scrapyard, gastropub chain Monkey Bar, hip and happening Shisha Bar Stock Exchange, restro-bar Pour House, rock-pub Backstage, pool lounge Ozora, pub and hookah bar The Drunken Monkey, Nocturne, Vault, 10 Downing Street, and many others  – all of them serving mouthwatering food, high-class alcoholic beverages, craft beer, and diverse musical genres to give the nocturnal party animals of Kolkata a nightlife experience to remember.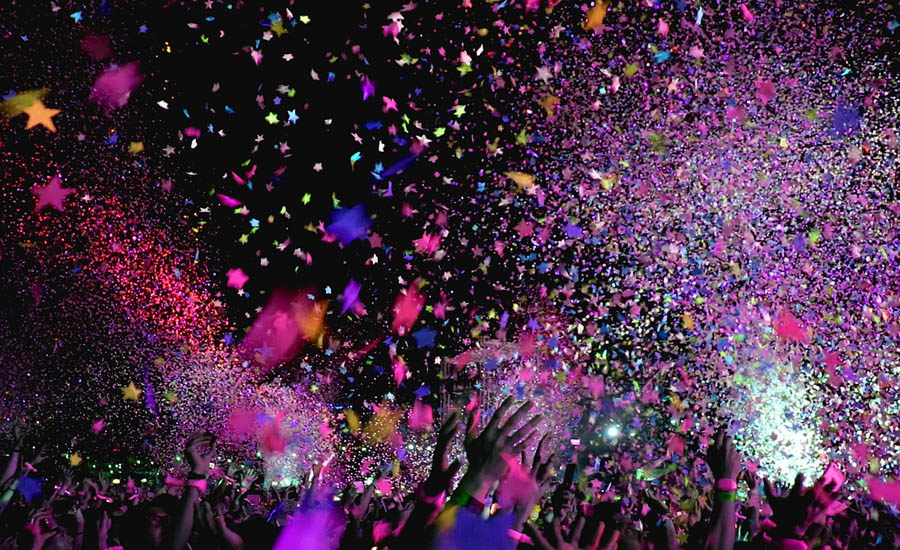 Multicultural and Multifaceted Party Scenes Make the Nightclubs of Kolkata Even More Appealing
Kolkata, being the country's first film city and an undisputed cultural hub, is historically nocturnal. So nightlife and late-night parties in Kolkata are neither new nor imported. The city loves to party, and when the sun goes down, one can see youngsters, corporate executives, and the elites of the city thronging the nightclubs in large numbers to unwind after the day's work.
Fine dining and appetizing drinks are common in most of the clubs, but what separates them is their varying style and music. For instance, Roxy. Its retro-glam look and feel are unique, which can be rarely found in any other place. Similarly, The Mynx's penthouse style, the ghetto-style decor of Shisha Bar Stock Exchange, the English feel of Someplace Else, and the contemporary ambiance of M Bar Kitchen are distinct in their own ways.
Music in Kolkata nightclubs is also precise and very distinctive. Most of the clubs rely on specific musical genres that cater to a select crowd. While most nightclubs in India play Desi beats and techno music, it is not the case in Kolkata. Bengalis are touchy about music, so when they head on to a particular club, they know exactly why they are there for. The crowd in Tantra, Someplace Else, or Trincas is unmistakably different. From rock to reggae, acid jazz to kaleidoscopic trance, liquid funk to euro disco, downtempo, grunge, and blues, the nightclubs in the city belt out numbers that have something for everyone, to which, night-lifers can shake, twist, or headbang till early hours.
Government Policies and Increased Spending Power Are Boosting the City's Nightlife Culture
It's official. The state government, in an unprecedented progressive move, has formally ended dry days across the state, enabling the city hotels and bars to serve alcohol 365 days a year. This is no doubt a great news for the pub and hotel owners. Moreover, various reports suggest that the spending power of the city has also considerably increased in recent times, hence, the chains that have ignored Kolkata so far are coming now to do business in the city. Their presence is giving Kolkata the much-needed facelift, revenues, and employment as well.
A lot of people say that Kolkata is finally shedding its traditional vibe and coming out of its shell to embrace nightlife. The fact is, be it nightclubs or addas, nightlife is an inherent and important aspect of Kolkata's culture, which was off for a while, but now is back again.