25+ Towers — 2500+ apartments — 300+ Bungalows — Kolkata's hottest residential address, Gems City, is finally here!
Endorsed by none other than the former Miss Universe and Bollywood star Sushmita Sen, Gems City, spread over 50 acres of land, is the home you've always dreamed of. The conveniently-located 50-acre mega residential project, enveloped in 65 per cent greenery, houses all top-end amenities that define luxury urban living. The feature-rich living spaces are brought to you by the Gems Group, which also runs the reputed GEMS Akademia International School in Kolkata.
The group, owned by one of Kolkata's most esteemed business houses with over 40 years of experience in coal and mineral trading, makes its entry into the real estate sector with this affordable, yet prestigious housing project, where you can live a wholesome family-life amidst grand open spaces.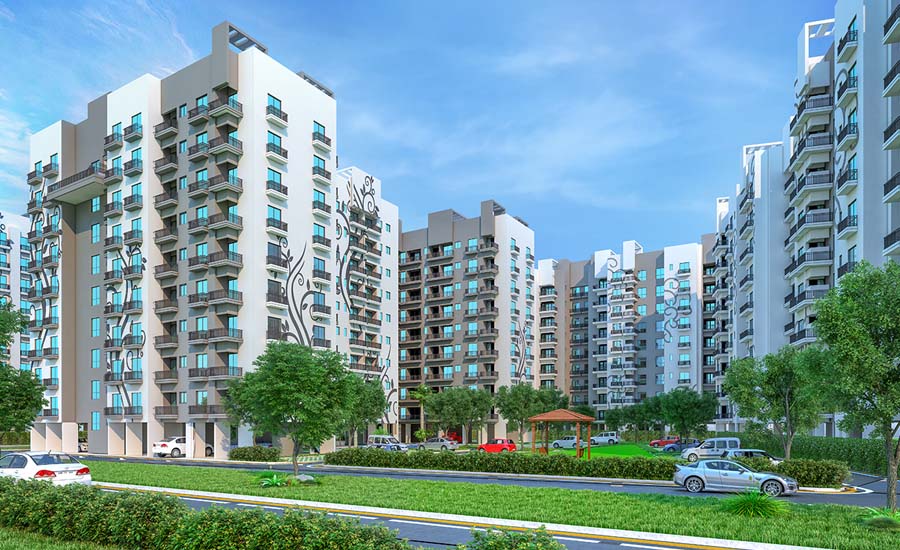 The aim is to generate infrastructure and create beautiful living spaces that last, according to the group's Managing Director Lalit Bhutoria.
Here are some standout features of the project.
Enjoy Supreme Connectivity
Gems City is strategically located away from the chaotic and polluted environment of Kolkata, but very close to the city's main infrastructural facilities. The mega residential complex, beautifully balancing tranquillity and accessibility, is coming up near the proposed Thakurpukur and Joka Metro stations, seamlessly bridging the gap between the project and Kolkata's Central Business Districts.
Affordable Metropolitan Lifestyle
As an affordable-living residential project, Gems City offers extremely remarkable features clubbed with high-end amenities. This is one-of-a-kind because most of the typically affordable projects don't have the type and quality of features that Gems City boasts of.
Dedicated AC Bus Service for Effortless Commute
No need to worry about parking anymore! An exclusive residents-only AC bus service will shuttle you from your doorstep to Joka and Thakurpur Metro stations, making your travel to other parts of the city hassle-free.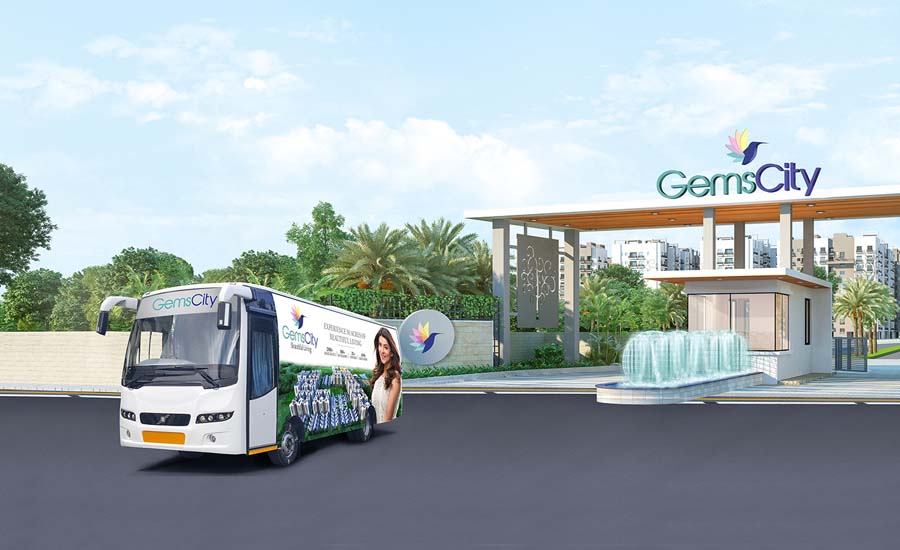 A School for Your Kids Next To Your Home
Parents understand the convenience of having a school next to their home. Gems City's 'in-premises' educational institution – GEMS Akademia International School – offers exactly that to you.
The institution, established in 2011, is a part of GEMS Education, the world's largest network of schools imparting quality education to 250,000 students from 151 countries in premier international schools all across the globe. The premium school, with day scholar and full boarding facilities, follows the CISCE/CIE curriculum.
Built on a 20-acre campus, and incorporating the most modern infrastructure, GEMS Akademia International School relieves you off the stress of finding an educational institution for your child that provides world-class education from nursery to Grade-12.
Gems City Invites You to a Healthy and Beautiful Life
 With dedicated morning and evening walk area, jogging and cycling tracks, acupressure walking paths, and Koi pools, Gems City encourages you to breathe freely in a pollution-free environment. Ride around the complex on your bicycle, catch-up with your fellow residents during morning or evening walks, socialize, or simply savour the beauty of refreshing nature in one of many landscaped rock and flower gardens within the complex premises.
Share Memorable Experiences and Make Life Truly Beautiful
Immerse yourself in the diverse colours of festivals with pomp and splendour in the Central Lawns, which come with all Gems City residential blocks. Specifically designed for organizing festivals and community events, these exclusive central lawns are ideal for arranging open-air get-togethers, birthday parties, and marriages any time of the year.
Give Your Kids the Gift of Nature
Gems City, in its 65 per cent open spaces, incorporates several parks, gardens, and playgrounds that allow your children to grow freely in fresh, unspoiled greenery. The vast expanses of greenery will ensure your children beautiful childhood, which will be close to their heart for the rest of their life.
Outdoor Playing Arena for Young-Adults
A full-size football or cricket ground is rare to find in today's urban setting. Thanks to Gems City, children and young adults can enjoy outdoor sports like football and cricket inside the complex, in its multipurpose football cum cricket ground. The residential project, in addition, will host multiple courts, where residents can test their tennis and basketball skills.
Indoor Games Arcade
Evenings are not going to be boring TV-time anymore. Refill your life after a stressful day at work by indulging in a variety of board and table games, such as pool and snooker, chess, badminton, dart, carrom, or table tennis, in Gems City's specially allotted indoor games room.
Opal – A State-of-the-Art Resident's Lifestyle Club
Hang out in luxury at Gems City's premium lifestyle club, Opal. Decked up with an air-conditioned community theater, exclusive 'adda' zones, yoga and meditation room, two family restaurants, a swimming pool with toddler splash pool, card room, indoor games room, banquet halls, badminton courts, tennis courts, a Cafeteria, creche, an air-conditioned multi gym with steam room, and a library, Gems City's club Opal welcomes you to embrace the good times.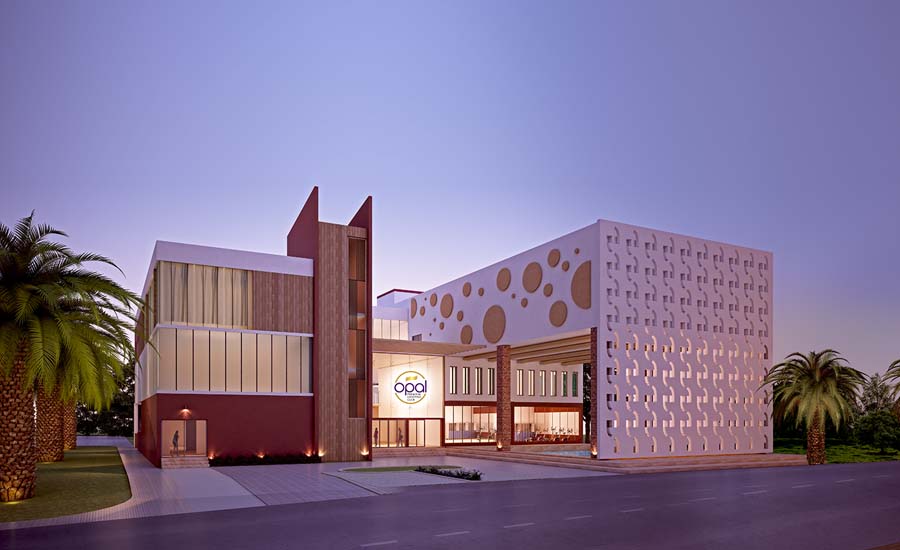 Play hard or party harder at the club's party lawn by the pool with a designated barbecue area, or take your evening Adda to the next level by socializing with your friends and neighbours at Opal's open terrace zone, overlooking the extensive green spaces of the complex.
Never Drive an Inch to Shop for Daily-Use Products and Services
Homeowners at Gems City will have access to multiple convenience stores, bank and ATM, fruits, vegetables, and dairy outlets, doctor, dietician, plumber, electrician, gardener, carpenter, pest-control, and laundry services within the complex itself, which will without a doubt make life more comfortable. Easy access to these day to day essentials will enable you to spend more happy moments with your family.
Here are some of the in-house facilities that set Gems City apart from other affordable residential projects in Kolkata –
24-hours gated security with CCTV
Intercom connectivity encompassing the entire project area
High-grade fire safety equipment in every block
High-speed lifts
Well-lit internal roads within the complex
24/7 filtered water supply
Stretcher lifts for critically ill residents
Standby generator and generator power load to apartments
Common washrooms on ground floors
Ample parking spaces for visitors
Rainwater harvesting
Demarcated area for garbage disposal
Sewerage treatment plant
Hardly any developer in the city can match the unit price and features offered by Gems City. The city's one and only mega residential complex leaves the competition way behind when it comes to integrating top-of-the-line amenities into an affordable housing project. To get your own slice of luxury at an unbelievably affordable price tag, please contact NK Realtors.