Summer is almost here and the mornings are finally going to be easy, thought Malini, a Hyderabad-based homemaker and mother of 9-year old, Ayaan.
For Malini, this means she will now get a break from the early morning battle of getting him ready for school, preparing breakfast, and packing lunch for school. The alarm clock will no longer make her a slave and she can indulge in some late morning turns in the bed. But just a few days later, Malini's sweet anticipation and summer living are on the brink of a breakdown.
"I'm bored…!" Ayaan has been uttering these words for the umpteenth time that week. Malini was flustered and did not know how to productively engage a child who was otherwise tied up in school and tuitions for the most part of the year. TV, games, and sleeping could only occupy so much of a kid's time, and there was nothing to challenge nor excite him. Although the mornings were relaxed, the day's household chores still remained on Malini's platter.
The answer came to Malini while she was turning the newspaper. An advertisement for 'Summer Activities for Kids' stared back at her. And in that very moment, she knew exactly what Ayaan needed to keep him busy during the holidays. But is it going to benefit him? Malini wondered and did a little research.
Here's what she found…
Why Summer Activities are Important
Summer, of course, is a time to relax, to just kick back and enjoy. But the fact remains that the learning trajectory of children starts to slide as a result of inactivity and mental stimulation. Summer activities, hence, help children remain active and engaged to prevent any summer learning loss.
Summer activities can range from theatre or music, sports or the sciences, physical or skill-based, each activity has a broader impact on development and learning abilities.
Summer activities help build a unique interest in kids, helping them gain experience in things other than core school subjects.
Summer activities allow a change of environment with like-minded children, allowing the opportunity for building friendships and peer networking.
The most important benefit of summer activities is reinforcing the individual temperament and preference, building confidence and empowerment in children.
The feeling of accomplishment is very energizing for children and an essential element in raising happy kids.
Hyderabad Has Some Amazing Summer Activities for Kids
The city has a host of enticing options for kids this summer. Fun activities in Hyderabad organised in summer feature a wide range of events across interest areas.
Arts & Music
Music and craft related training help children develop better cognitive skills and boost creativity. If you want an art-inspired opportunity for your kid, look out for these camps this summer:
ACK Alive by Amar Chitra Katha brings in a summer full of art and design, performing arts, life skills, and Vedic Sciences and Ethics. They have summer activities planned for various age groups and in a variety of sub-categories. The unique feature of all activities by this institution is the cultural learning and appreciation of our ancient heritage imbued in all their programs.
Kites and Ninepins is offering unique workshops in storytelling, puppetry, stitching, etc. Their summer activities can even be extended to year-long formats if your child finds a lasting interest in continuing to learn a skill.
Calligraphy workshop spread over two weeks to learn a creative skill that will let your child wield the pen with a flourish.
Science & Exploration
If you wish to nurture your child's innate curiosity, let them foray into the world of science and technology with these summer activities:
Summer of Innovation by TSIC, Better By Design, NITI Ayog will nurture the innovations and related ideas in your child. They have options in 3D Printing, Programming, and Electronics. Let your child explore their ideas.
Aham Learning Hub for interesting summer activities in robotics, Machine Learning and Artificial Intelligence (AI).
Dash and Dot Robotics offer an introduction to programming, computational thinking, and digital literacy. With the help of apps designed to work with the robots, kids can program these robots to learn and play games, send messages, solve puzzles, and even complete an obstacle course!
Physical Activity & Sports
Movement-based activities help develop better motor coordination and improve overall cognitive function, so check out the variety of opportunities to keep your child active all summer long.
GHAC or the Great Hyderabad Adventure Club is organizing fun summer camps in the outdoors that will include, trekking, camping, etc. to build a challenging and fulfilling experience for your 9-15 year olds.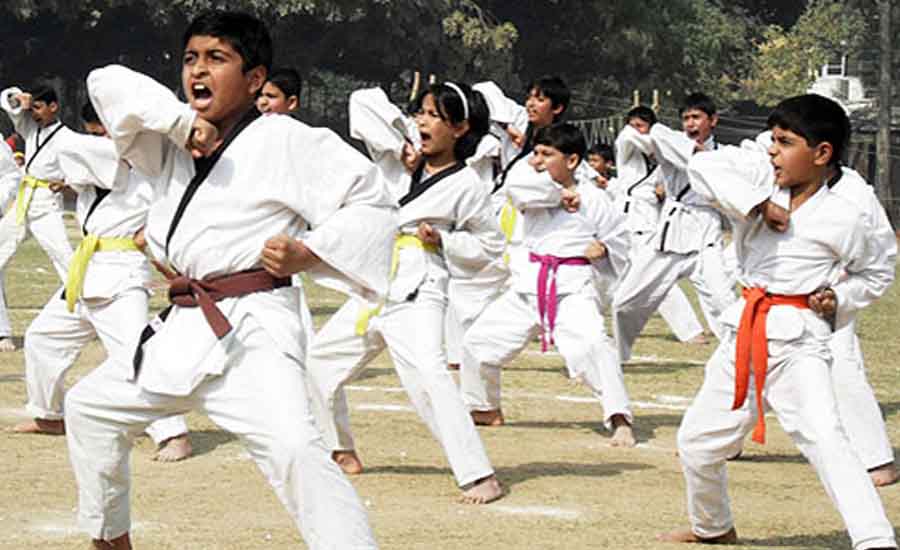 Somasfit is organizing a summer cap concentrating on martial arts proficiency with all age groups in the streams of Taekwondo and Kick-Boxing. Your child will learn one of the most important arts of self-defence, a key skill in the present day.
Others
Hobbies and interests are increasingly varied these days and so are the summer activities offered. Here are a few interesting options for fun activities in Hyderabad this summer:
The Culinary Lounge is offering farm trips, meeting chefs, cooking meals, culinary tour and so on to give your child an educational journey into the world of culinary arts.
Jac n Jill is a unique world for children and this summer they are offering fun activities like fireless cooking, dance, pottery, miniature gardening, art & craft, yoga, etc. They are a welcoming camp with an interesting range of skills.
Given the variety of amazing summer camps in the city, your child is likely to find something of interest to pursue over the summer months. There is a world of skills to learn and a lot of new friends to be made. Let's start early!