An internet connection is almost a basic need these days as more and more chores are online enabled. Mr. Raman, retired since the last decade, was returning from a leisurely grocery round when his smartphone beeped. It took precious minutes for him to enliven the screen's call acceptance and answer his worried wife on the other end. "We are out of gas, I called up the agency and they said the gas cylinder needs to be booked online. Do it quick, or lunch doesn't seem likely. Also, recharge the TV."
But Mr. Raman was quite a distance away from home, and the tasks required app downloads, online payments, etc. He was at a loss without the secure home Wi-Fi connection to get this all done. If only he was in Kolkata, specifically in areas like Rajarhat Road or Park Street, because it is now the first Wi-Fi enabled city in the country to have fully free Wi-Fi covered public places.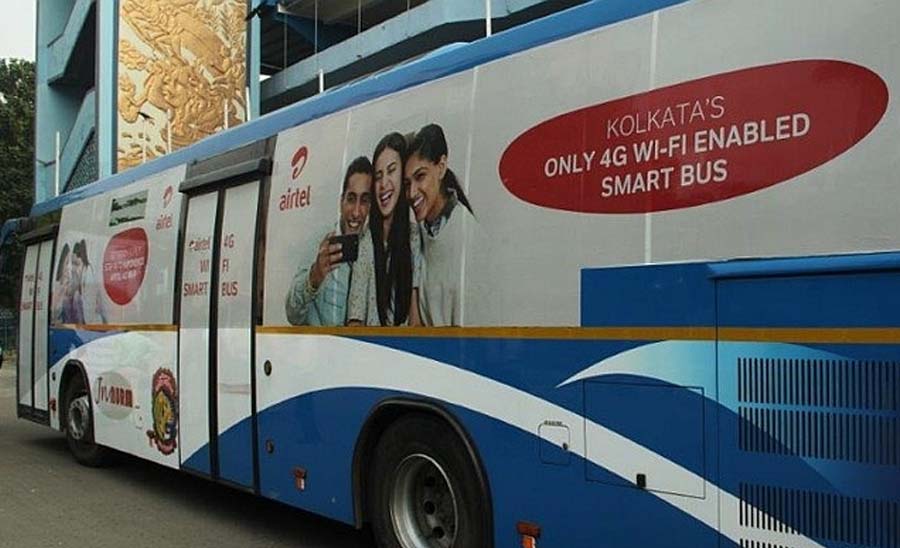 Social media notwithstanding, a lot of transactions, subscriptions, services, and even appliance performances are now online or internet based. The insatiable demand for data, set about a great race for the monopoly of the broadband services in the country resulting in really low rates for internet usage. Moreover, the technological landscape evolved with the digital revolution that broke through the shackles of the desktop. Now, the next challenge is a consistent and high-quality connection, across networks and geographical areas with seamless transfers. A truly Wi-Fi environment and the cities are gearing up to this effect.
Connected Cities
Internationally, Taiwan, Paris, Tel Aviv, and Perth to name just a few — have developed and implemented free Wi-Fi networks covering downtown areas to make the connected 'always online' experience work for both tourists and residents. However, not all of these networks are comprehensive geographically.
A startup called Veniam plans to transform vehicles into mobile Wi-Fi hotspots that will connect everyone and everything around. Now it operates mesh networks of connected vehicles in New York, Singapore, and Porto.  Now, that's an exciting phase of the 'internet of moving things'.
Several places in India offer free public Wi-Fi from metros like New Delhi, Chennai, Mumbai, Bengaluru, and Hyderabad, to several tier 1 and tier 2 cities. The advent of free of charge internet services in the mode of Wi-Fi hotspots can be found across several cafes, shopping malls, airports, and areas near IT hubs, etc. According to industry estimates, there are currently over 31,000 public Wi-Fi hotspots installed in India.
As a part of the government's Digital India drive, 1500 railway stations across the country have been provided with free high-speed Wi-Fi services. In fact, the Indian Railways has plans to outfit many of its premium trains such as Rajdhani, Shatabdi and Duronto Express with Wi-Fi hotspots.
Why Do We Need Free Wi-Fi?
With free Wi-Fi or for that matter simply 'being connected' we increase the potential to improve ourselves and society. Information is the buzz word of this age, the more we are informed, the better we are able to perform.
From the social standpoint of things, the police and law enforcement agencies can use their mobile or handheld devices to track, identify and locate perpetrators. Constant social media connection helps in alerting to emergency situations. It also helps in immediate requests for help and also for alerting others.
There are few Wi-Fi hotspots in a number of modern cities where students can study. Many public libraries, universities, and even cafes are powered with free Wi-Fi which is immensely benefiting the students.
Public transport can benefit immensely by using the continual stream of data to ease traffic congestion, avoid bottlenecks, devise alternate routes and react to accidents in speed. The system can help analyse busy public areas, ensure close monitoring and also work cross-sectional by rescheduling train departures, opening up one or two-way routes.
City governance can improve civic services, and also improve various other industries such as retail, advertising, municipal facilities, etc. The government can boost tourism, highlight city sights and essentially keep information that would be ready to use by the public and will be updated in real time.
Imagine how much easier it would be to coordinate disaster response and management efforts in a Wi-Fi connected city. Mass alerts, online volunteer systems, impromptu organising with minimal resources can be engaged without any delays.
For example, public trash cans in Europe are equipped with lid sensors that communicate information about its current volume. Now, using a Wi-Fi hotspot network one can monitor these sensors and alert garbage trucks when they are full. This option has the potential to decrease trash collection trips by 30 percent, in turn reducing traffic congestion and saving of taxpayer's money.
To be always connected by free Wi-Fi in a city means a smarter city in terms of government, transportation, public safety, education, and healthcare. It not only improves the quality of life but makes life easier.
The Other Side of the Coin
There are many conveniences of a Wi-Fi-connected smart city, mobility and productivity being the major ones apart from many ancillary benefits. However, there always is another side to the story and the major challenges being information security and infrastructure deployment.
According to a report, 34 billion devices were poised to be connected to the internet in the 2018-2020 period. It would be frustrating to have constant login requests as we move from one hotspot zone to another, therefore, there has to be a federated integration of hotspots. Homespots is an exciting concept though fraught with its own set of challenges. Moreover, the government needs to plan for capacity, speed consistency, data centres, and bridging the connectivity between wired and wireless.
Smart cities are needed not only for the technological boost but for serving the social and psychological needs of their citizens in today's age. It is important to be always connected by free Wi-Fi in a city because it ensures—the optimum usage of all its resources and also the effective distribution of all its benefits.