Some call it "the city that never sleeps," while many attach to it the prestigious tag of "Kolkata's food street". Yet, others think the name "Times Square of Kolkata" suits it the best. Park Street has several monikers, and each of them highlight everything that the City of Joy holds dearest: Food, culture, music, and history. Park Street is where it all comes together. It's where it all comes alive.
Today's Park Street, also known as Mother Teresa Sarani, which has its roots in the British Raj, continues to hold on to the urban-centric chic culture of the colonial era. "Park Street has been an island of western elegance in the midst of Bengali chaos," a columnist in a British daily once commented.
So, why is it called Park Street? Many wonder since there's aren't many parks in the city, except for Allen Park. But those who are familiar with the history of the place would know that the street was named after the private deer park built by Sir Elijah Impey — India's first Chief Justice, who forever will be infamous for the trial of Maharaja Nandakumar.
Of course, it's not only the colonial connection of Park Street. In fact, it's just the beginning. It's one of those places in Kolkata that wears its colonial past on its sleeve!
History and the Colonial Legacy
Park Street's buildings are where Kolkata's colonial charms are at full swing. Apart from heritage buildings and restaurants, some famous colonial-era tombs, cenotaphs, and landmarks on Park Street include the Queen's Mansion, Loreto College, Flury's Bakery, the Asiatic Society, St. Xavier's College, Park Hotel, the South Park Street Cemetery, and Park Mansions.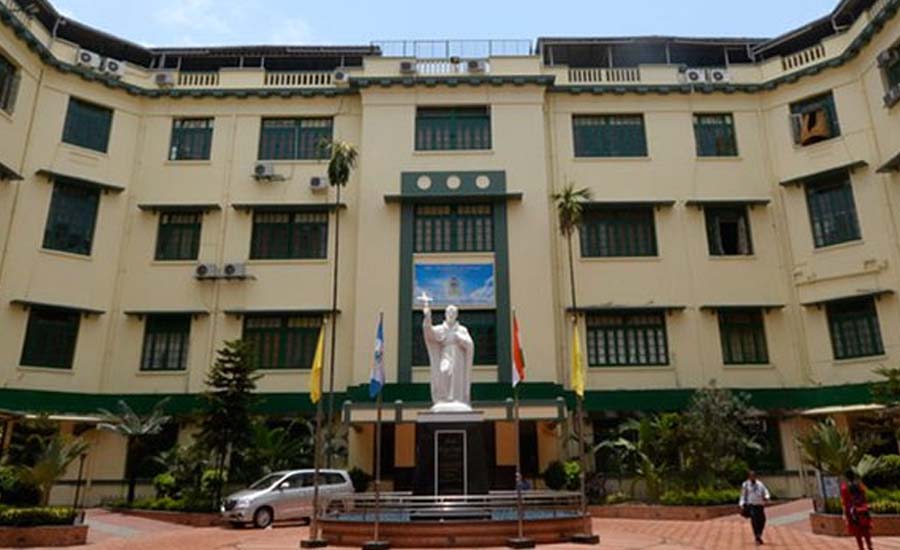 But this wasn't always the picture. When the East India Company handed over the then-Calcutta to the British Empire in 1858, the sparsely colonized Park Street area had only a few buildings on the large sites. In 1767, the British Raj opened the South Park Street cemetery, and locals started calling the stretch "Gorostan ka Rasta" or the road to the burial ground. In 1773, the passageway became popular as Park Street because it passed through a deer park built by Sir Elijah Impey.
Since the early 20th century, large mansions started coming up on Park Street's western part, towards the Chowringhee Road. The architectural elegance of Western structures dramatically transformed the roadway into an avenue of European grandeur. Adding to this glamour, emerged luxurious restaurants that served European ladies and gentlemen visiting Park Street in their horse-drawn cars.
Along with architecture, Park Street has always remained the nerve-centre of exquisite cuisine, entertainment, and music. Bustling with energy and excitement, it is home to swanky pubs and restaurants, and some of the finest shopping outlets in the city today. No wonder, it's believed that your visit to Kolkata is incomplete without a trip to Park Street.
Carrying the Memories of Kolkata's Most Epic Evenings Ever
"Were you alive when Trincas rocked, Usha Uthup and Pam Crain crooned and it seemed like Park Street was the centre of the universe? I was" — Vir Sanghvi
When Kolkata was Calcutta, Park Street was where Western live music first started in the country. The iconic stretch, entertaining visitors since the 1950s, was Western music's Mecca, be it Jazz, Pop, Country, Soul, Roots Rock, Hard Rock, or Disco. The music scene on Park Street hit its peak in the 60s and 70s, with the opening of Mocambo in 1956. Independent India's first nightclub, Mocambo, was an island of pan-European glam and glitter. 17-year-old jazz songbird Pam Crain, along with the Anton Menezes' band, brought Mocambo into the public spotlight, making the nightspot one of Calcutta's most sophisticated, elite cabaret rows.
Blame the Naxal movement, or a heavy entertainment tax, live entertainment on Park Street, since the mid-1970s, has been almost dead, with only a few bars and restaurants hosting performances. One of them is Trincas, which kept Park Street's live music alive and rocking for almost 5 decades. Still, there is the stage, and live music continues to play in Trincas. The restaurant even went on with its classic "Sunday Jam", a weekly programme dating back to the 60s.
'Someplace Else', in the 1990s, undertook the responsibility for the revival of Park Street's live band culture. The neon-lit nightspot, Tantra, at The Park Hotel, soon followed, featuring sleek bars and a striking dance floor. With a host of nightclubs opening on Park Street today, including the rock-'n'-roll-themed chain, Hard Rock Cafe, the street is once again gearing up to become one of India's top entertainment destinations.
Restaurants and Pubs on Park Street
Park Street is Kolkata's oldest foodscape. Although heavy-weight personalities such as Satyajit Ray, Uttam Kumar, Suchitra Sen, Amitabh Bachchan, Tiger Pataudi, Sharmila Tagore, or the likes of Victor Banerjee and Kabir Bedi no longer occupy their usual seats at Trincas or Blue Fox, still, Park Street's restaurants haven't lost their appeal. Even today, it is the favourite haunt of the Calcuttans who wish to enjoy the delights of Indo-European cuisine in its full glory.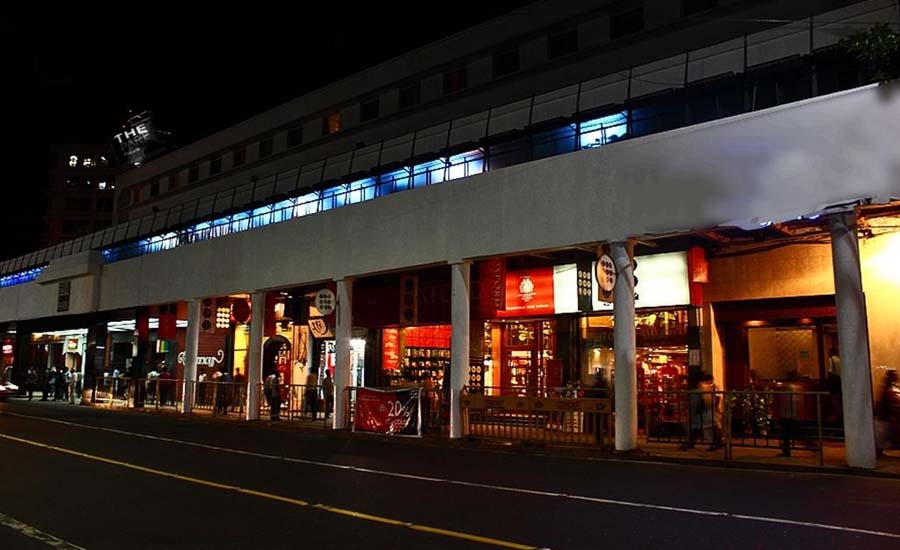 The captivating aroma of Peter Cat's Chelo Kabab, sizzling OlyPub steak, Mocambo's Fish à la Diana, Moulin Rouge's Chicken Tetrazzini, or the exotic seafood of the 60-year-old Trincas, all send-off tempting invitations. The decor these restaurants have, and the etiquette of serving food, resemble an ambiance that one would find at Claridges or The Savoy in London.
Moulin Rouge, The Charcoal Grill, Over The Top, Tung Fong, and The Park Hotel are other popular restaurants and pubs on Park Street that offer a range of national, local, and international cuisines from around the world. These restaurants have created a unique ambience with their spectacular decor and furniture, which varies from classic to glossy and trendy to vintage.
The Spirit of Celebrations on Park Street
Park Street is where one can see thousands of Kolkatans partying all night long, be it Diwali, Durga Puja, Eid or Christmas. The multitude of visitors, live entertainment and mouth-watering food – all contribute to creating a carnival-like experience. Celebrations are at an all-time high throughout the Christmas week, and people wearing Santa caps and taking selfies are a common sight. During Christmas, the entire Park Street is decorated with lights, and the stretch turns into a massive open-air party venue. Park Street and Christmas are unthinkable without one another. There is no place to celebrate Christmas in India, like on Kolkata's Park Street.
Park Street is a nostalgia with which Kolkata loves to live. Although many restaurants and nightclubs are coming up in different parts of the city, Park Street is still the preferred go-to destination for foodies, nightlife enthusiasts, and party animals. But most of all, Park Street serves as Kolkata's spirit, its beating heart, and the bearer of its old-world soul.