Ah, the sound of a Moghlai Parota sizzling in oil. Or, the sight of piping hot telebhaja (deep-fried fritters)! Who can resist these especially during the year's biggest festivities that are about to come?  After all, eating out is an essential part of our Durga Puja celebrations.
Apart from being a source of sustenance, food has always been an integral part of our celebrations and the single great unifier across cultures. But today, food is also something that people take pride in showing off on social media. Ticking the restaurant bucket list is equally important as sightseeing. Add to that the advent of the food delivery apps and specialty outlets, and one can literally satisfy every craving at any time of the day or night.
In tandem with this development, there's the increasing fallout of suffering due to low-quality food, service, and other related frauds. So, you need to be careful that you don't let your eating out adventures make your health vulnerable.
Consulted a Food Guide yet?
The festive season is around the corner and so is the time to let go of all diets and stuff ourselves silly. Durga Puja celebrations are as much defined by the larger than life idols, pandals, rhythmic chanting, dhak sounds, and conches as much as the aroma and sounds of food pervading the atmosphere. In fact, apart from the must-see Puja pandals, there is always a number of must-eat places floating around. Iconic street food varieties and fast food outlets that are a part of the culture acquire a sense of inevitable experience that most people pledge to undertake, because it's the holidays, after all!
Cashing in on Your Taste Buds
Durga Puja is also a time of mushrooming fast food outlets who want to cash in on the eating out frenzy because:
No one wants to cook at home when there's so much pandal-hopping to cover
This is a great time to meet with friends and make new acquaintances over that perfect plate of delicious food
Most of the popular restaurants will have serpentine queues while tired and hungry people will look for quick options
Many restaurants open up and street booths materialise around this time purely to make money. Tired pandal hoppers will take up options to sit down for a bite readily and thus most outlets, which are gone along with the farewell of Maa Durga herself, will have made decent profits but sometimes at the cost of your health.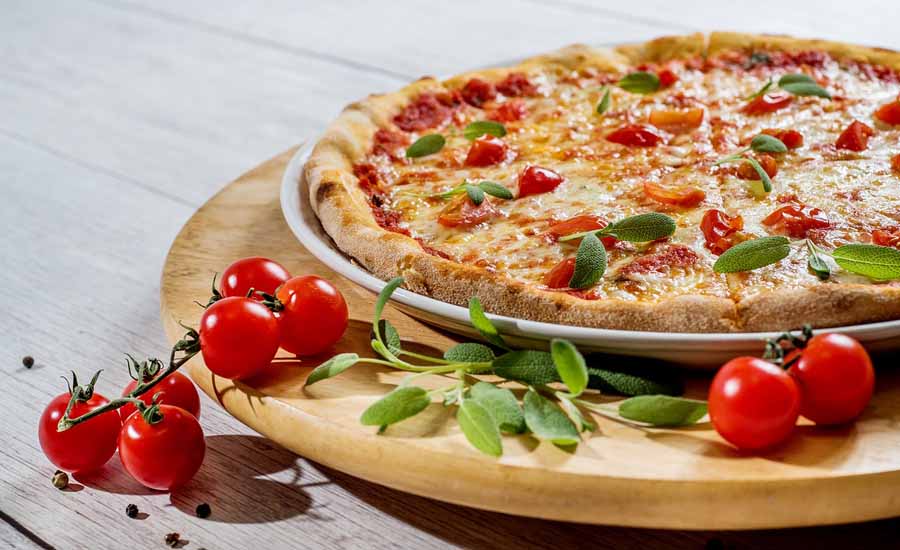 Most of these opportune outlets are at times manned by people who have no background or skill whatsoever in the food or cooking department. Besides, in order to maximise profits, these outlets dabble with sub-standard ingredients and have no regard for basic hygiene practices. These options can seriously undermine the health and safety of innocent food lovers.
How to Take a Safe Bite?
Fast food restaurants are where you get quick stuff with the convenience that requires little preparation. You also get to sit here and enjoy your food with cutlery. There is a sense of relaxation in these places. Street food, on the other hand, is also quick and accessible but cheap too. Added to it, is the charm of partaking in the culture of the place through the food, being in the thick of things with a lot happening around along with that hurried pace accompanied by fun no doubt.
While some of us have clear favourites and even open bias that endears one of these to us, the truth remains that one should be healthily cautious of eating outside, and this includes ordering in too. If you want to choose the lesser devil in this case, here are some pointers to consider:
Street food vendors work on low investments and therefore, work with provisions and ingredients that are daily procured because storage options are almost always unavailable. Hence, you are almost always sure that you won't get stale products. Restaurants, on the other hand, might be preparing long expired products from their shelves and you have no way of finding out.
Street food is often deep-fried and therefore categorised as unhealthily loaded with calories but it is also true that fresh preparations make them safer to eat. They are a safer bet than minimally cooked food like salads, cold sandwiches, lassi, etc. where the risk of contamination runs higher. Be wise when you order.
Hygiene is a prime concern when eating street food but remember that the vendor is aware of the customer overseeing every aspect of the preparation process. Nowadays, most street vendors use aprons and gloves, maintain standard neatness and sanitary conditions because that is advertising. In fact, it is the fast-food outlets and restaurants that we need to be careful with for one never knows how food is being handled inside.
Online food delivery apps often show a plethora of restaurants that we would be hard put to locate or identify physically and this is because most of them only serve as takeaway outlets. There is no way to be sure of the hygiene standards the restaurants maintain. Fall back on solid recommendations, good ratings with pictures and known brands for delivery of healthy food.
During the festive rush, most restaurants pre-cook or prep food in advance and keep them stored. Chances that you may be served food that's stale, has gone bad or nearing its expiry increases in this scenario.
Isn't Anyone Keeping Tabs?
Municipal authorities and the health and safety departments are responsible for keeping watch on street food and fast food outlets. While the unorganised stall system of catering street food is largely unregistered, localities that are popular and synonymous with good food culture are making their own strides in safe practices and also co-operating with regulatory authorities. Safety instructions range from quality of ice and water to permitted food colouring to food storage and hygiene guidelines.
But, how would a food lover know if his chosen outlet abides by the rules? Authorities should make it mandatory to display license or registration certificates prominently in all restaurants, stalls or booths no matter how small to indicate they are legit and safe. At the same time, as a consumer be aware of the surroundings, judge the cleanliness of all things used in food preparation and serving.
Keep an Eye out
As with everything else, a little bit of precaution and intelligent thinking go a long way. Here are some tips to eating out safely:
Follow the crowd. Street food stalls with more people waiting around means the food is good, is selling out promptly, hence, it's being made fresh.
Go fried. Contrary to the doctor's advice, opt for fried food and hot beverages because higher cooking temperatures kill germs.
Stick to reputed restaurants regardless of the queue. If Durga Puja plans entail eating out, skip a pandal or two to be ahead in the line.
Know before ordering. When ordering online, read reviews, check ratings, and prefer known brands and famous names
Skip experimenting. Do not take the risk to try an unknown or new outlet especially during the Puja when you can be assured of a quality experience at a famous place or known favourite spot.
Keep Alive the Love of Eating Out 
Eating out is often demonised with health scares but indulging in street food or eating out culture is not all bad. Street food isn't healthier than restaurant food, however, you can at least be sure of and witness, the freshness of your food and the actual conditions they are prepared in. This might be the only advantage but one worth opting for.
Besides, the festive season does give us a seasonal pass to treat our cravings with a little bit of abandon. However, this does not mean that we go throw all caution to the autumn winds. A little bit of practical sense in choosing safer options and reliable outlets will help us avoid health risks whether minimal or major. After all, the most important thing is to sail through Durga Puja celebrations with good health and bhuri bhoj!