Despite being the world's 6th greatest coffee producer, India preferred being a tea-drinking nation. Coffee existed in the Indian subcontinent since 1400 AD, but during the British era, only the rich and privileged consumed the drink, not the masses. In independent India, the West's most-loved drink turned into a household name, its aroma spreading to every party of the country.
With time, the nation's taste for coffee continued to develop, which international media agencies such as the 'Voice of America' did not miss to report. This prompted coffee houses around the world to weigh business opportunities in India. As global coffee chains entered Indian metropolises, the coffee culture exploded in the country.
The coffee culture, however, is not new in India, especially in cities like Kolkata, which saw a thriving 'Coffee House' since 1876. Global coffee chains transformed the concept of coffee houses in the country with air-conditioned spaces and plush ambiance, many of them providing open Wi-Fi to attract visitors.
Soon these coffee joints emerged as hot-spots for Indian youngsters, where they can chill, get together, or go on dates.  The international vibe of Starbucks and JW Café overwhelmed the younger generation, a temptation hard to resist. Other coffee chains such as Café 1947 and Leopold Café drew guests with their classic and unique feel.
Entry of the Game Changer
The entry of Café Coffee Day in 1996 transformed the beverage experienced in posh, 5-star setting into a people's drink, observes Cafespaces —a blog run by the research team at Centre for Business in Society at Coventry University. One of their posts mentions Café Coffee Day or CCD (as it's better known as) as the market leader with 46 percent of the market share in India, vending over 100 million cups every day through 1,538 outlets and 31,500 coffee machines across 219 Indian cities. CCD is without a doubt the game-changer, a pioneer of coffee culture in India.
The Indian Coffee Market Heats-up Like Never Before
According to Cafespaces, CCD triggered a revolution that others soon followed. Now, several players dot the Indian café landscape, both domestic and international. The Barista Café chain, launched in the year 2000, has 250 stores, with plans for 550 by the end of 2019.  Opened in 2005, British multinational coffeehouse company, Costa Coffee, has around 100 stores with massive expansion plans in future. Of late, McDonald's amplified its cafe network McCafe, intending to set up 100 stores by 2019. McCafe has 41 outlets at present.
Why Are Café Chains Performing So Well in India?
Rising middle class, growing brand awareness, and the availability of international experiences at home are fuelling the coffee culture in India. Luxury, comfort, and status symbol are significant factors driving the café chain boom in Indian cities. Clean washrooms, conducive sitting spaces, Wi-Fi, and electricity sockets are active ingredients contributing to the phenomenal growth saga of café chains in the country.
Along with this, there has also been a significant shift in the type of consumers visiting coffee shops. For instance, decades ago, Kolkata's iconic Indian Coffee House was a hot-spot for students from nearby schools and colleges, academicians, and intellectuals. It was more about the 'addas' and debates one could have with their friends, peers, or seniors on topics ranging from cinema, football, literature, and art to politics and global issues.
While today's cafés are popular with youngsters and college goers too, these people are decidedly more 'hip' and 'cool' compared to their older generations. They are looking for more variety in their coffee and an Instagram worthy ambience and décor. With an entire menu dedicated to coffee and interesting bites to go along, new-age coffee chains have transformed the coffee-drinking experience for consumers.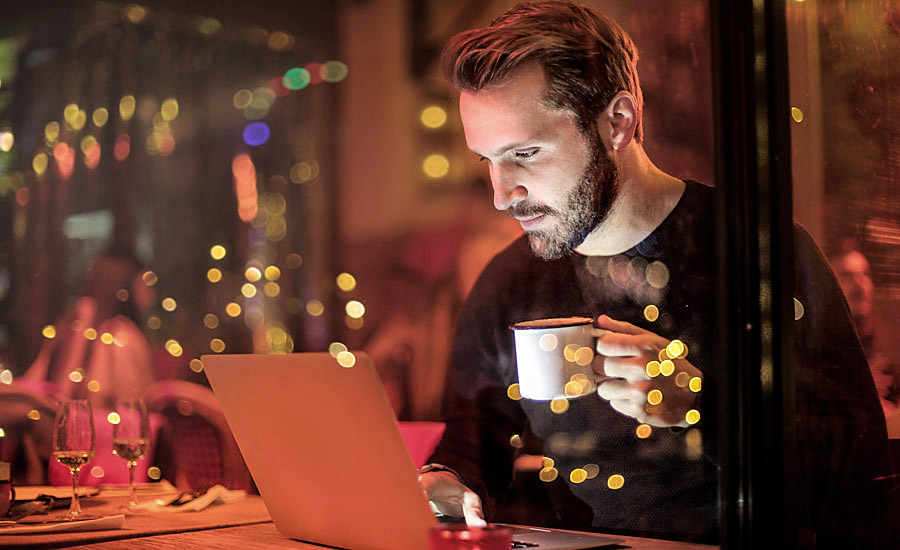 Working out of a coffee shop is yet another trend that's taking off in India. Which is why many cafes operating here are transforming into full-fledged working spaces during the daytime. With coffee houses turning into co-working hubs for freelancers and startup entrepreneurs, the acceptability of cafe chains is getting a solid boost across the country.
What Has World's Biggest Coffee Chain "Starbucks" in Store for India?
Coffee consumption in India has grown by 40 percent over the past decade, a golden opportunity that Seattle-based global coffeehouse chain Starbucks aims to leverage. The multinational coffee chain operates in India under a fifty-fifty joint venture arrangement with Tata Global Beverages. The joint venture kick-started with the launch of India's first Starbucks outlet in October 2012, at Mumbai's Horniman Circle.
Now, Starbucks serves seven Indian cities — Mumbai, Pune, Hyderabad, Chennai, Delhi, Bengaluru, and Kolkata — with over 100 coffee stores. Starbucks outlets in the city of joy, Kolkata, reflect the iconic coffee heritage of the multinational brand. Besides these popular metro cities, the global café chain intends to expand its presence in fresh markets to introduce more Indians to the world famous Starbucks experience.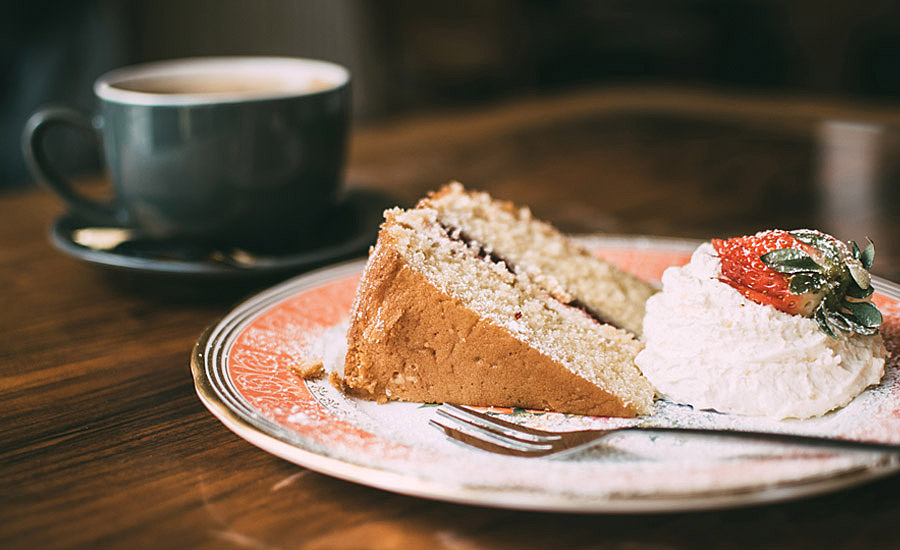 Starbucks stores in India have a site-specific approach, representing the flavour of the region it is operating in. The multinational coffeehouse company, to heighten localized experiences, offers a variety of Indian food and beverages, including Alphonso Mango Frappuccino, Tandoori Paneer Sandwich, Murg Kathi Roll, and specialty tea, Teavana. India is the only country to launch My Starbucks mobile app, which gives reward programmes and enables customers to pay using their mobile devices.
The Business Prospect of Cafe Chains and Outlets in India Is Riding an Exponential Growth Rate
On the one hand, the rapid development of high-quality malls and commercial complexes are enabling coffee chains to increase their footprint in the country, and on the other, a drastic shift in consumer demand for high-end brands is providing the much-needed impetus to urban India's new 'hangout zones'.
Large-scale developments, fast-paced urbanization, increased per capita income, and ready disposable earnings are creating a favourable environment for the coffee culture to prosper in India. According to industry experts, the country's coffee market never looked so promising and optimistic. With trendy cafe chains continuing to enter the scene, the upbeat momentum will stay for many years to come.