The manufacturing industry in Hyderabad is making ripples in the industrial scene of the country and is fast rising into prominence with various industrial adages to its cap. According to Invest India, the National Investment Promotion and Facilitation Agency, Telangana ranks second in the country for ease of doing business three years in a row. Along with this, what's making the state a top investment destination in the county is its flourishing manufacturing sector and the government's push for further growth. For instance, Telengana's manufacturing turnover in the electronics industry is approximately US$ 1 billion, which the government plans to raise to US$ 7.5 billion by 2020.
After moving out of the US, N Sivakumar was readying himself to face red-tapism and all manners of delay before he could set up his own business which was the norm for every new project poised to start in India. But when Mr. Sivakumar heard of the Telangana State Industrial Project Approval and Self-Certification System (TS-iPASS) Act, he quickly zeroed in on Hyderabad and was quite happy with the pace of things that let him start his plant within a month of submitting his papers.
The Government Boost
Although, Hyderabad is the capital of the youngest state in the country the state is attracting investments better than all the other states in the country. According to the Department of Industrial Policy & Promotion (DIPP), Telangana garnered an FDI of more than US$ 16 billion from April 2000 to June 2018. And a major reason behind this is the TS-iPASS Act whereby new manufacturing or services enterprise with a minimum investment limit of Rs 200 crores or more receive an approval within a fortnight. For other initiatives, the time limit to get approved is capped at a month. Delay in all required approvals within this timeframe still allows units and plants to start operations on deemed approval status. Thanks to these progressive policies, the state has attracted more than $21 billion in investments since its inception in 2014.
The Internet of Things (IoT) Policy 2017 is aimed at improving IoT specific businesses and manufacturing units in the state. Besides, the upcoming National Investment and Manufacturing Zone (NIMZ) will bring in more business and investments in the future.
The Focus on the Manufacturing Industry
The Telangana government launched its Hyderabad-based incubator for hardware startups T-works as an initiative to both support and uplift the manufacturing industry. The idea is to collaborate with technology partners, suppliers, mentors, and experienced product managers and provide access to tools, equipment and working spaces across the city. This initiative by the government has been backed by solid research that demonstrated the existing shortfalls in prototyping infrastructure, community, sourcing, and manufacturing in addition to the available talent.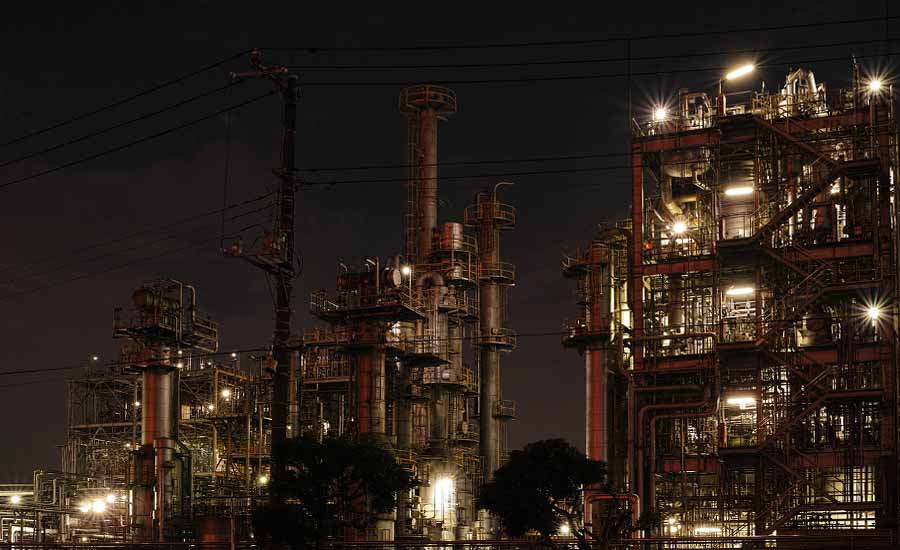 T-works is accompanied by several other such initiatives by the government like T-Hub, which is India's largest startup incubator and We-Hub which is India's largest women entrepreneur ecosystem and incubator.
B-Hub, a biotech and pharma manufacturing facility concentration, has upwards of 800 bio-pharma units whose estimated annual turnover runs well into US$ 13 billion. The Research and Innovation Circle of Hyderabad (RICH) which creates collaboration between industry and academia in life sciences and pharmaceuticals has seen Hyderabad's Genome Valley attract many investments and manufacturing plants. As the heart of pharmaceutical manufacturing, the life sciences sector has seen investments of Rs 10,000 crores in the 2015-2018 period. The Hyderabad Pharma City is poised to be developed over an area of 19,000 acres as a smart and sustainable industrial city. In fact, 35% of the country's drug manufacturing contribution comes from the state of Telangana.
Hyderabad's Emerging Industries
Defence and aerospace-based manufacturing industry hubs are also garnering a foothold in the city. The State has created a large land bank of over 1.5 lakh acres towards the proposed Aero Park and since the successful Second Defence & Aero-supply Global conclave hosted in Hyderabad, plans to attract more investments in the aerospace segment. This could include the country's first smart manufacturing industry hub that will consist of the development of aerostructures including carbon frames and use of nanomaterials in the maintenance, repair, and overhaul (MRO) facilities for the aviation sector.
In 2018 with the joint venture between Tata Advanced Systems Ltd (TASL) and Boeing Company, Hyderabad became the only global producer of fuselages for AH-64 Apache helicopter. The Tata Boeing Aerospace Ltd (TBAL) will also produce secondary related structures and develop a talent pool of skilled aerospace engineers.
Furthermore, the composite manufacturing scene has almost 65 local manufacturers setting up units in the 165-acre TSIIC Composite Park. Besides, the proposed electronics manufacturing cluster has acquired approval for 900 acres of land, in addition to the 16,000 acres of industrial land being developed for NIMZ.
Manufacturing Sector Creating Employment
As Hyderabad steadily works towards being a manufacturing and production hub, the city is also garnering employment opportunities in the said industries. According to the Monster Employment Index October 2018, Hyderabad witnessed the sharpest year-on-year growth in hiring demand (up by 8%) in the production and manufacturing industry from last year.
The Telangana Academy for Skill and Knowledge (TASK) is also lending momentum to its development of a poll of skilled talent with dedicated industrial manpower training. Several partnerships, industry-academia collaborations, and proposed learning hubs are on the anvil.
Growing industrial development and projects like the Hi-Tech city, BioTech Park, Genome Valley and the upcoming Hardware Park simultaneously necessitate infrastructural development. These include improving the network of roads, housing, cityscape, and water supply which in turn generate labour demand. The government is taking all required development initiatives with a firm eye on environmental protection as well.
Taking Giant Leaps towards Growth
As a nation, we have shown remarkable adaptation to software related businesses and solutions. However, the same cannot be said of the production and manufacturing sector. But Hyderabad is changing it all and getting it right too. The city is attracting many foreign original equipment manufacturers (OEMs) and several domestic companies are taking base here to support this growth.
Hyderabad is working towards a complete manufacturing eco-system and removing limitations in prototype development, experimentation, etc. to usher an inspiring age and arena for engineers, entrepreneurs, and makers. Its strategic location and temperate climate help as well. All in all, the Pearl City is building a vibrant space for all manufacturing industry startups — a manufacturing giant towering all other states and surpassing all industrial growth rates.