"A chance visit to the Netaji Research Bureau on Elgin Road, was the beginning of my love for vintage cars", says automobile blogger Raktim. History comes naturally to someone who inhabits a century-old English-manor fashioned house, right on one of the busy thoroughfares in North Kolkata. "That a car can have so much history hidden in its wheels", continues the speed-enthusiast, "was unimaginable to me, before I learned the story of the Wanderer W24 Sedan. Built in 1937 by the German motor company, Auto Union, this four-door sedan was the car that legendary freedom fighter Subhas Chandra Bose made his great escape from his ancestral home in Kolkata in 1941, while under house arrest by the then British government.." Raktim's enthusiasm now knows no bound.  The car was recently restored in 2016 and was unveiled by the ex-president of India, Sri Pranab Mukherjee, on the occasion of the 75th year of Netaji's "Great Escape".
Passion – the Invisible Back Seat Occupant
Kolkata's love for cars dates back to the early part of the past century. Early aristocrat Bengalis, land-rich and prosperous through their proximity to the British, nurtured a love for cars. Calcutta, now Kolkata, the erstwhile capital of the British crown was regarded as the second city to London. With its legacy of being a melting pot of European thought and influence, Kolkata set the perfect stage for vintage car lovers.
According to an organiser of one of the prestigious vintage car rallies in Kolkata, "These classic-beautifies are treated as heirlooms in Kolkata with entire families getting involved. It is this passion that tints Kolkata's affair with vintage cars in an unlikely amateurishness, in comparison to other parts of India".
Today, it is an endearing melting pot of diverse histories, cultures, architecture, cuisines, and people and can still boast of a treasure trove of historic vehicles.
Narrative of Fortunes Made, Lost and Revived – Some Facts, Others Trivia
The roll of wheels is truly indicative of the rise, plateauing and revival of fortunes of individuals. Many vintage cars have changed hands when the owners fell upon hard times and were forced to sell them off, the present owners, car lovers themselves, keep and restore these by-gone beauties with equal passion. The archives of several newspaper houses in Kolkata throw up stories and trivia surrounding Kolkata's passion for vintage cars.
Unverified sources tell the story of one Pradyumnu Mullick, a wealthy north Kolkata babu dressed in the traditional dhoti, was snubbed by the manager of the Rolls-Royce showroom and ended up importing six Rolls for Rs. 50, 000 each.
Several such anecdotes ride on the back of vintage cars, for, as any car aficionado would tell you, each old car has a story to tell. A fascinating story surrounds how the legendary Bose Family, known for their fetish for vintage cars (they own 9 such classics), procured an Auburn Tourer from the Debs of Sovabazar Rajbari. The erstwhile owners, once a prosperous and one of the earliest Bengali aristocratic families of Kolkata, refused to put a price to their cherished possession and the deal was done over a pot of rabri , a delectable Bengali dessert.
Kolkata – Home to Prestigious Vintage Car Rallies
According to an online report, Kolkata's tryst with the automobile, in its nascent stage, of course, had begun as early as 1897. There are varying accounts but if newspaper reports and similar sources are to be believed, it was in 1897 that a resident of Calcutta brought the first car to India (though the claim could not be verified independently). It is no wonder then few of the most imposing vintage car rallies today, are held in Kolkata. One of the English dailies, long past its glorious years, still organise one of the prestigious rallies in Kolkata. Its Kolkata chapter started way back in 1968 and is still going strong. Automobile Association of Eastern India has also organised a classic car rally this year. Such rallies act as instruments of impetus among the vintage car owners of Kolkata to keep and restore the timeless beauties. The city is also home to some of the most outstanding and passionate vintage car restorers. As a result, Kolkata beats Delhi, another city that boasts of many car connoisseurs, in numbers and participation.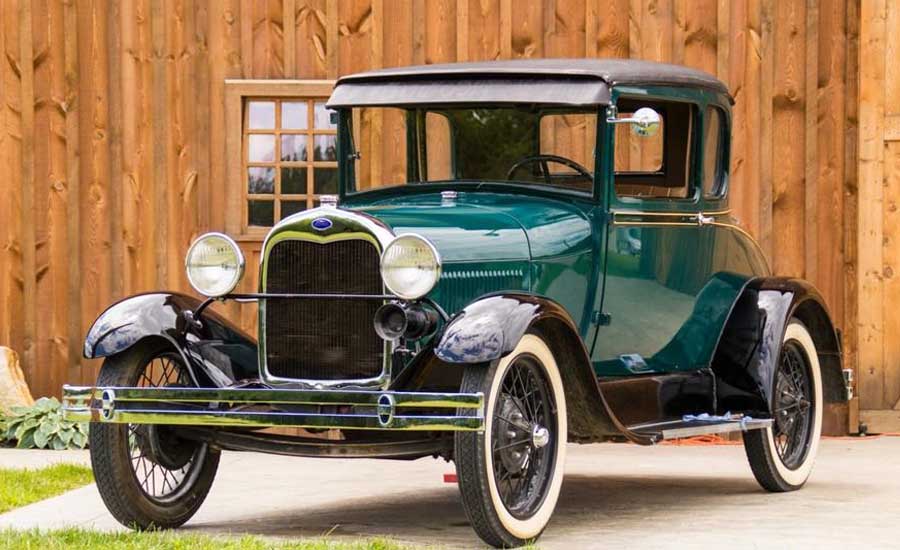 Flaunting ageless classics like Ford Model T, (one of the earliest mass-produced iconic cars from the early 20th century); or the 1906 Renault Frères, with wooden wheels and kerosene lamps, arguably Kolkata's oldest car is owned by Shrivardhan Kanoria who describes his possession as an Edwardian car preceding the vintage tag, (a car belonging to the transition period between horse-drawn carriages and motor cars) these rallies showcase the glorious past of Kolkata's passion for vintage cars. Car lovers throng these car shows and participants from other states, like Rajasthan and Madhya Pradesh also grace the events.
Passing on the Baton to Next Generation
Keeping Kolkata's finer automotive culture intact, foggy January mornings in the city still witness history rallying its self on the streets. Rolls Royce Limousine, rare Auburn, an array of Jaguars, Studebakers, Dodges, Hillman, Adlers, Stoewers, Bentleys, Daimlers, Morris Minors and Baby Austins, casting a magic spell upon the city. "But it is important to keep them running", insists a vintage car restorer. Vintage car rallies, prestigious as they are, are only annual events. Thoughts and concerns such as these, coupled with a passion for vintage cars and love for driving are driving forces behind the formation of CDC club (Classic Drivers of Calcutta). The 50 odd members of the club, formed in 2017, is determined to ride around the city in 140 vintage cars on weekends and not just let these beauties gather dust and rust in garages. "It is time Kolkata sees more of the prized possessions as these reflect the history and are a matter of pride for the city", says a proud owner of a fleet of vintage cars. "These cars are not for fetching money."
After all, you cannot put a price tag to emotion and that is exactly what Kolkata's vintage car lovers evoke.