Tollygunge resident, Rakhi Dasgupta is late for work as she had been running around since early morning to store water for drinking and cooking. Her apartment of six families has been facing water shortage for the last couple of days due to a possible snag in the pipeline that brings water to their reservoir. However, the residents are not much perturbed — they take it as a temporary problem that's annoying at its best. "Once the plumber fixes the issue, everything will go back to normal…nothing to worry", smiles the bank employee despite her hectic morning.
What Mrs. Dasgupta and her neighbours are unaware of is the fact that this could indeed be the sad reality of our daily lives in the imminent future when water shortage will cease to be a 'temporary' problem. Unfortunately, the above incident echoes the common attitude of a majority of Kolkatans — we tend to take our water supply for granted.
A future of water crisis doesn't seem to quite fit the city that has the perennially flowing Hooghly River on its western side, massive groundwater reserves, and now-receding wetlands on its eastern side. However, the truth is that Kolkata is staring at a bleak future with alarming levels of groundwater depletion.
Statistics on the Looming Crisis
According to a Telegraph report citing Central Public Health and Engineering Organisation's findings, Kolkata has the highest consumption of water per person at more than 600 litres, compared to the lowest consumption in Chennai with almost 84 litres per person, with Bangalore at 100 litres and Mumbai at 170 litres. With the groundwater depletion taking place at an alarming rate, where is the city going to find water for its denizens?
Another alarming side effect of this is its impact on the health of the rivers in the city. In fact, an IIT-Kharagpur study has shown the river drying up in summers due to a lower contribution to its volume of water from the aquifers, which is an underground layer of water-bearing permeable rocks, gravel, and sand. It is a disaster waiting to happen with direct threats to both ecology and food production.
The Composite Water Management Index report released by Niti Aayog points at serious repercussions by 2020 in cities where water scarcity would be prominent and final. Based on the report from Kolkata Municipal Corporation of a fall in groundwater level to 11 metres from 7 metres, a study by Anna University, Chennai has reported the issue of land subsidence. As a result, the city is sinking at an alarming rate of 12-18 mm per year.
The Situation at Ground Zero
The city is reeling with many counts of water-related problems. Water supply to southern parts of the city such as Lake Gardens, Golf Green, Jadavpur, Santoshpur, Tollygunge, Behala, Garia, and Bansdroni is covered by groundwater. In the eastern and the northern parts, Salt Lake and New Town, Lake Town, Bangur, Baguiati, Airport area, most of B T Road, and the eastern part of EM Bypass are also dependent on groundwater. But the problem arises when over-extraction due to large-scale usage through illegal and private boring wells is straining the resource. Groundwater depletion is also reaching a high due to massive urbanization creating increasing demands on water supply, concrete pavements restricting the percolation of rainwater, wastage of treated water, and the non-segregation of waste.
The unchecked tapping of groundwater through boring of deep and shallow tube wells has affected the level of groundwater to go beyond an average of 12 metres, which was only between 7-10 metres a mere two decades ago. The water which should be primarily used for drinking is increasingly being used for agricultural and industrial purposes and adding to the crisis.
What the Government Proposes
The first step from the West Bengal department to arrest groundwater depletion in Kolkata as a result of over-extraction is a proposed Groundwater Act. It plans to come out with a direction of usage allowance whereby groundwater extraction processes for industrial purposes would require prior permission along with other related directives and guidelines.
Planned irrigation methods are also being stipulated and widely undertaken to plan better water management. In this regard, the Water Resources Investigation and Development Department (WRIDD) will shortly initiate a Minor Irrigation Census (MIC) in order to acquire a comprehensive figure of the water bodies in the entire state. It would be a quantitative and qualitative assessment that will encompass all water resources.
The State Water Investigation Directorate (SWID) is also set to take measures to control and eliminate the indiscriminate extraction of groundwater given the recent reports of alarming levels of groundwater depletion. All these measures are geared to provide a roadmap for the planned and sustainable use of groundwater in the future.
Avoiding the Impending Water Shortage
Groundwater depletion has alarming effects on the geology of an area. Apart from land subsidence it also makes the affected area vulnerable to earthquakes. Besides, the state has always had to deal with the water quality problems of rising salinity, arsenic, fluoride and other iron-related contaminations peculiar to the area.
Recharging groundwater is the first step towards addressing this situation followed by planned management. The green coverage is decreasing and this has to be addressed in order to provide water-recharging avenues. Rainwater harvesting, underground water seeping can help a lot. The city needs to embrace its green grounds and water bodies shouldn't be indiscriminately filled-up to make way for construction.
A better waste segregation method could also go a long way towards saving water and in turn improving both water levels and contamination problems. A naturally water-rich city, bad planning and illegal resource utilisation is putting the city under undue water stress.
What Should Be Done?
Over the past few years, the West Bengal government has been planning and executing several initiatives to preserve the natural groundwater and surface water resources in the state. The "Jal Dharo, Jal Bharo" (Preserve Water, Reserve Water) scheme that was launched in 2012 is aimed at the construction of water bodies such as ponds, reservoirs, and canals as well as artificial recharging of groundwater through rooftop rainwater harvesting. By 2019, the plan is estimated to drive construction of as many as 3370 water bodies across the state.
The Kolkata Municipal Corporation (KMC) authorities are also introducing water meters in households to track consumption patterns in a bid to curb water wastage. In fact, meters have already been installed in some North Kolkata residences. Another promising initiative by the government is the Green City Mission and incentive programmes for buildings and high-rises to control their resource usage and pollution.
However, what is most important for these resource-saving initiatives to show results is proper implementation. The government should take stricter actions to make sure that the norms and guidelines are adopted and monitoring is mandated.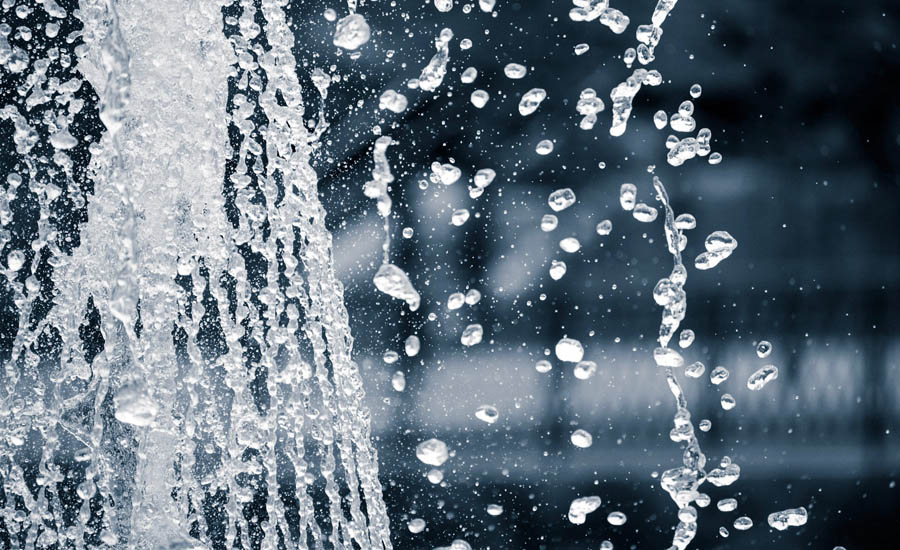 While the government will do its job, as citizens, we should also rethink our consumption values and actively help in bringing down the city's water demand. Some steps that you can take include:
Installing water-efficient fixtures: Water use habits of the urban residents show that on an average day, 90% of the households have at least three members who use water for a full-body shower. This is where the importance of low flow showerheads and water-efficient fixtures come into the picture. A 2009 survey by Tata Consulting Engineering showed that by installing water-efficient fixtures, a five-member household can save an average of about 35-40% of water on a daily basis.
Switching to water conserving products: Household appliances like washing machines are among the biggest water guzzlers we use in our daily life. But you can curb the usage to some extent by choosing a front-loading model as opposed to top-loaders that typically consume more water.
Similarly, replacing full flush cisterns (10 litres) in bathrooms with low flush options that consume anywhere between 2 litres and 4 litres can result in as much as 30-40% water savings.
Recycling grey water: Grey water (a term used for wastewater from baths, sinks, washing machines, and other kitchen appliances) can be effectively recycled — a practice that can reduce household water usage by about 50%. Here are some beginner tips on how to recycle grey water.
Water crisis may not be a huge headache for Kolkata residents yet, but the signs of trouble due to fast groundwater depletion are evident and cannot be ignored. At a time when groundwater supplies are diminishing fast, it's critical for the government and the citizens to join hands to prevent water scarcity from casting a shadow on Kolkata and its future.