This time it's different.
Far-reaching changes are sweeping the globe and every individual, every business, every industry must respond to the altered realities we are experiencing today. Not responding to these changes and hoping that these changes will somehow not affect any particular business is wishful thinking but not practical. There is no option but to understand, analyse, foresee these changes and respond to them now with a plan, as failure to respond might jeopardise the very existence of such a business.
Any external shock such as an economic downturn did not have a long-term impact on commercial real estate. It was most immediate and never as widespread. Things are different now.
And this needs an urgent, well-thought-out response.
Before we think about the response, let us understand the altered reality in detail. What are the fundamental changes that are gaining momentum? Are these trends momentary or long-term?
The Workplace Reimagined        
The workplace has changed now and there are a number of surveys to understand these changes. It is apparently clear that most companies want their employees to return to offices in sizeable numbers, the somewhat hybrid model in varying degrees is not completely going away soon. According to one survey by Microsoft Corporation, 3 out of 4 workers prefer flexible remote work options. Only 16% want a full-time in-office working model, as revealed in another major survey.
It is obvious that the future of workplaces will be very different from the past. Even if it is not possible for most businesses to adopt 100% work-from-home practice, yet a flexible model of work from home mixed with office presence will be surely adopted. This hybrid model is going to offer the flexibility of operations for the companies. It is observed that there is an increase in productivity in most cases in such a model, especially for knowledge workers. As most businesses are getting IT and digital-enabled, knowledge workers will increasingly take a front seat.
The situation will further evolve as 5G is rolled out. 5G will ensure that most of the current hiccups due to slow and often unreliable internet will be a thing of the past. There will be more reasons for many companies to adopt more work-from-home options as even video conferencing and meetings will be a breeze with 5G.
The Onslaught of Online Shopping
Online shopping is still nascent in India but is gaining ground in leaps and bounds. Propelled by rising smartphone penetration, the launch of the 4G network, and increasing consumer wealth, the Indian E-commerce market is expected to grow to US$ 200 billion by 2026 from US$ 38.5 billion in 2017. Online retail sales in India are expected to grow 31% to touch US$ 32.70 billion in 2018, led by Flipkart, Amazon India, and Paytm Mall.
Earlier, online shopping was used by only tech-savvy consumers. However, the adoption of online shopping is fast spreading and including almost everyone now. Often, the tech-savvy friends and relatives are working as missionaries to their not so tech-savvy counterparts.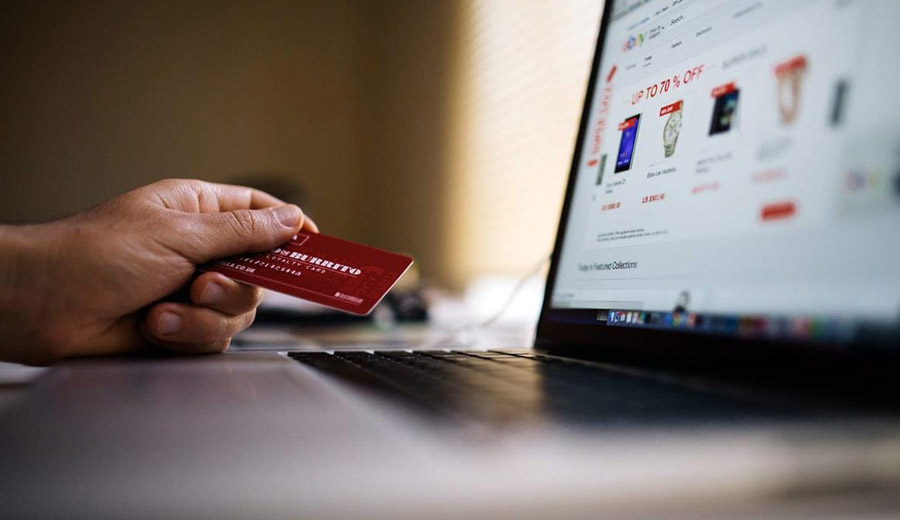 The comfort of online shopping from home is luring customers with the innate advantages of saving on time and traffic, parking hassles and is affecting footfalls in shopping malls. Similarly, the OTT platforms are taking away movie theatre-goers and food delivery apps like Zomato and Swiggy are surely reducing restaurant-goers to a certain extent, and shopping mall footfalls are affected.
Is New Normal more like the Old Normal?
There is no doubt that commercial real estate is undergoing path-breaking changes. However, there is no evidence to infer that shopping and entertainment will completely change with every consumer.
We are witnessing substantial footfalls in shopping malls, restaurants, and even tourist attractions as and when restrictions are relaxed. In fact, we are eager to go back to the old ways of life, the life we were habituated to, the kind of life we loved to live.
Although work from home is not completely going away, a large number of workers are finding continuous work from home stressful, and harmful for mental health. We are social beings, and shunning human interaction for a long time is affecting many of us.
Companies are understanding this and are willing to terminate work from home practices to a large extent. In fact, demand for co-working spaces is already on the rise.
Even top IT companies in India where work from home became the norm, are asking their employees to join offices and start working from offices.
However, small and medium businesses may continue with the hybrid model as there is definite cost saving.
Commercial Real Estate Must Adapt
This doesn't mean that commercial real estate will go back to the old ways in totality and there is no need to embrace change. Commercial real estate developers must adapt to the new reality and think of their projects in different ways.
As the consumers in shopping malls, and office workers are changing their behavior, office and retail spaces can pivot. For example, coffee shops near office spaces and retail spaces tend to become meeting spaces. This is a great opportunity for commercial real estate to rethink office and retail spaces as hubs of work, leisure, and social interaction.
There is ongoing research to understand the future of retail. The shopping malls of the future will be quite different from the current model, and builders must plan for these changes.