With rising workload and ever-growing professional pressure, the need to break-free during the weekends is becoming absolutely necessary. The good news is, if you are in Hyderabad, you will be spoilt for choices when it comes to weekend getaways. From enchanting hills to captivating forests, and lovely beaches, almost everything is within your reach, just a few miles away. If you are fascinated by history, art, and culture, there are stunning sites that will leave you speechless. Whatever your mood might be, the list of 15 weekend destinations near Hyderabad presented below will satiate your thirst for a refreshing weekend vacation.
1. Warangal
Established in 1163 AD, Warangal, once the capital of the Kakatiya dynasty, is a home to famous historic sites, including forts, temples, and other architectural structures. The 13th-century Warangal Fort, embellished with intricate carvings and sculptures, is a must-see site, and so is the 12th-century Thousand Pillar Temple.
2. Nagarjunakonda
Nagarjunakonda, named after Nagarjuna, a second-century South Indian Buddhist monk, is the country's one of the most prominent Buddhist historical sites. Located close to the scenic Nagarjunasagar dam, this weekend getaway from Hyderabad was an important Buddhist learning centre that drew students from China, Sri Lanka, and many other places.
3. Mallela Theertham
Nestled amidst the dense Nallamala forests, Mallela Theertham is popular for the stunning Mallela Theertham waterfalls. The milky-white waterfalls, flowing down the rock formations from a height of 150 feet, makes a picturesque setting. Trekking enthusiasts can climb down a few steps to access the waterfalls.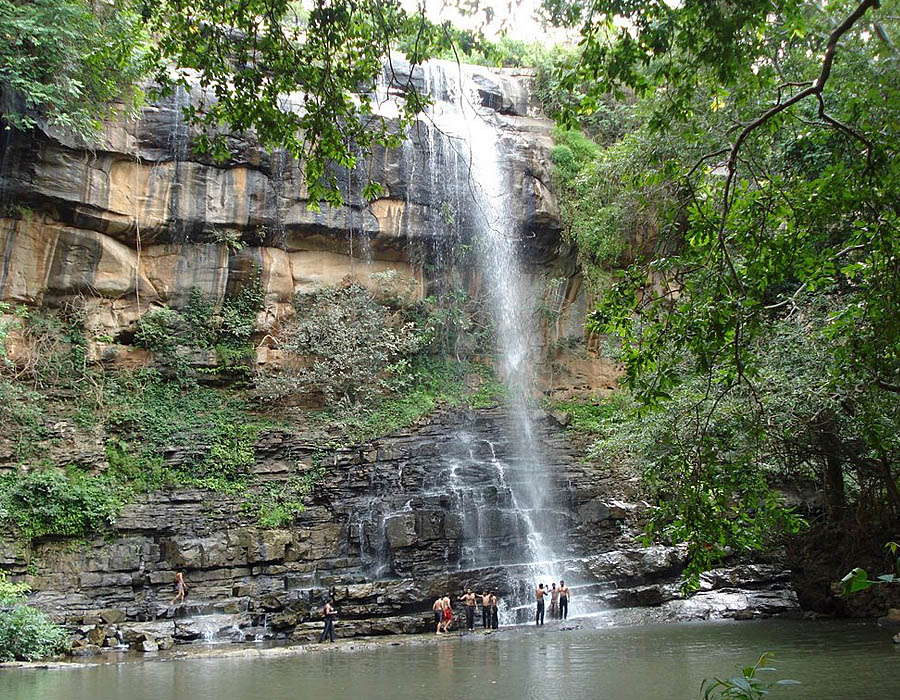 4. Nelakondapalli
The calm and beautiful Nelakondapalli village is famed for its rich collection of various Buddhist artefacts dating to the 3rd and 4th century. The sleepy village is also a home to ancient Hindu temples that attract devotees from various parts of the country during the annual festival of Dussehra.
5. Mahabubnagar
A top weekend getaway from Hyderabad, Mahabubnagar is the place from where the 'Kohinoor Diamond' originated. There are many historic sites that are worth a visit in Mahbubnagar, such as Jama Masjid, Madina Masjid, and Mecca Masjid. Other best places to visit are Umamaheshwaram and Koilsagar, besides a huge 700-year-old Banyan Tree, which draws tourists in large numbers.
6. Gulbarga
Gulbarga, the cultural bank of Telangana, is one of the perfect weekend destinations near Hyderabad. The town has several tourist attractions nearby, such as the Sharana Basaveshwara Temple, Narayanapura Dam, Jevargi, and Jama Masjid. The prime attraction of Gulbarga, is, however, the Gulbarga Fort, also known as the Bahmani Fort. There are a number of hotels and guest houses available in Gulbarga that offer affordable stays.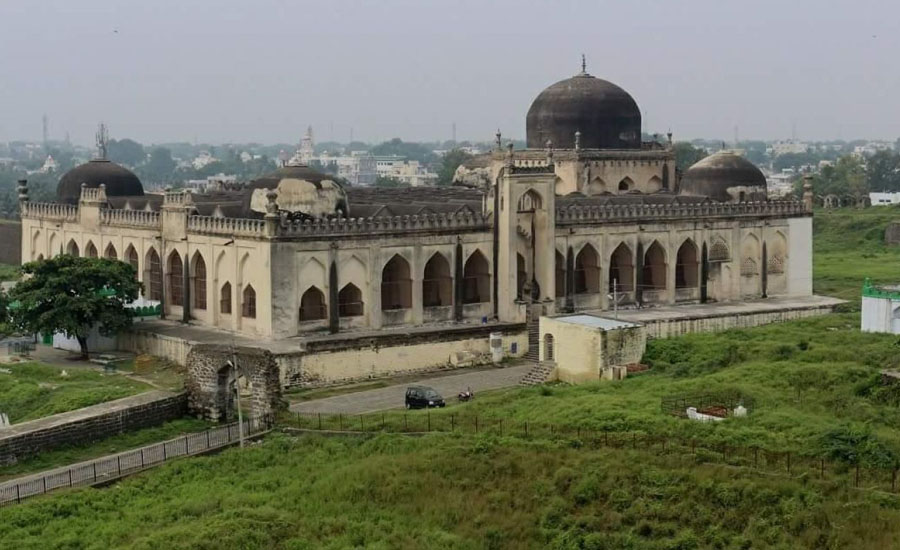 7. Nalgonda
Nalgonda is an ideal destination for the ones fascinated by the old world charm. The quiet and refreshing village preserves the ruins of an ancient Buddhist monastery and a pillared hall. Other places to visit include Chhaya Somalingeshwara Temple and Sri Laxmi Narasimha Swamy Temple.
8. Kurnool
Deeply rooted in history, this weekend getaway offers many ancient relics that visitors can explore. Nallamala Hills, Belum Caves, Nagarjunasagar Sanctuary, the Kurnool Fort, Ahobilam, Mahanandi, Saibaba Temple, and Rollapadu Bird Sanctuary are the places of interest here. The special attraction of Kurnool is a Car Festival, which takes place in the month of November and December.
9. Bidar Fort
The Bidar Fort, away from the deafening hustle and bustle of city life, takes its visitors back in time into the rich history of the Bahmani dynasty. Some top places near the Bidar Fort that offer photographers picturesque frames are Choukhandi, Khwaja Mahmud Gawan Madrasa, and the Bahmani Tombs.
10. Nagarjunasagar
An exciting one-day getaway from Hyderabad, Nagarjunasagar is famous for its breathtaking 124-meter-high dam. There are various adventure activities that can keep you busy in Nagarjunasagar, including an exhilarating steamboat ride. As there aren't any hotels by the dam, visitors will have to book accommodations at Mriyalguda or Machrela.
11. Nizamabad
A hot tourist attraction, Nizamabad reflects the ancient history and culture of the Deccan Plateau. The 500-year-old Kanteshwar temple and the Bada Pahad Dargah are popular visits from Nizamabad. The prominent weekend destination from Hyderabad also offers offbeat trekking trails that lead to beautiful waterfall.
12. Karimnagar
Karimnagar can be a great weekend holiday destination from Hyderabad, especially for architecture photography lovers. The Elagandal Fort, Dhulikatta, Jagityala Fort, and the Shivaram Sanctuary are places of interest in and around Karimnagar.
13. Tuljapur
Tuljapur is a divine destination situated in the state of Maharashtra. Famous for an ancient Bhavani Temple, Tuljapur is a great vacation option for the whole family.  Visitors can catch the city in high spirits during Makar Sankranti and Navratri.
14. Adilabad
Though reckoned as a pilgrimage site, the rocky landscape of Adilabad is a delight for trekkers and adventure enthusiasts as well. Keshlapur, Utnoor, and Basara are pilgrimage spots, while Pochera and Kuntala are trekking destinations. Other places of interest in Adilabad are Sivaram Wildlife Sanctuary, Kadam Dam, Pranahita Wildlife Sanctuary, St. Joseph's Church, and Kawal Wildlife Sanctuary.
15. Srisailam
The Ishta Kameshwari temple, Srisailam Dam, Mallikarjuna temple, Mallela Theertham, and the Akkamahadevi Caves make Srisailam a top tourist destination. There are two ways to reach the Caves, one is by a ropeway, and the other by a boat. There are a number of comfortable hotels at Srisailam, open for visitors throughout the year.
Nothing beats a time off that brings change in the monotony of city life. The above-mentioned list of weekend destinations near Hyderabad can be a welcome break for both visitors and locals. The striking scenic vistas and the rich historical background of these gorgeous destinations will make you alive after a tiring week at work — that's one thing for certain!