Sohini Roy, a 35 year old home-maker, is stressed out ever since she came back to Kolkata, following her husband's transfer. In Mumbai, Sohini's family lived in a company-provided bungalow but here, in Kolkata, they have their own not-so-spacious 2 BHK apartment. With all her cupboards jam-packed, and the rest of belongings piled up on the floor, she is in desperate need of some extra storage space.
Whether you have downsized like Shalini, moved in with a partner, or had a baby, any of these situations can drastically shrink the liveable space that you once enjoyed. The good news is, there are ways to get extra storage space in your home.
In this article, we've put together some smart solutions to help you address storage space issues.
Look Skyward, Literally!
When finding storage solutions, most people hardly look up, but looking above the eye line can really help locate spots that create excellent storage opportunities. How about shelving your favourite books above the main entrance to the house? Or what about using the top of the wardrobe to get some extra storage space for your winter clothes, blankets, and bedding? Storing stuff high up is fine, but remember, you will need something to access it when you require them.
Leave No Corner
Make sure you fully utilize the corners of your home. Tall, slim, cabinets, tucked into unused corners, can eat up a lot of junk and look stylish as well. Also, be sure to make the most of corner spaces in the kitchen. Most of the time, kitchen corner spaces are overlooked and wasted, whereas, they can be easily turned into something helpful that can offer extra storage.
Use the Back of Doors
Door backs are usually forgotten, but they can be great storage options if hooks are placed on them. You can hang shirts, trousers, coats, gowns, towels, or practically anything that clutter your room. Likewise, don't forget to use the back side of wardrobe doors too. Cupboard doors provide useful storage space for hanging scarfs, ties, and accessories of any kind.
Get Multipurpose Furniture and Fittings
A fantastic idea to jack up the storage space in your home is to make use of multipurpose furniture and fittings. Compact, multi-functional furniture can be used for a range of space-saving purposes. These days, there are a variety of furniture and fittings available, styled and designed for space-critical apartments. Make use of chic, smart-looking furniture to free floor space by putting your knick-knacks on them.
Use Storage-Optimized Bed Designs
Beds are huge covered areas, and hence, they are great storage options for things that are not needed regularly. Create a concealed storage space under your bed to store hardly-used items like extra blankets, bedspreads, and things that are kept aside for sale or donation.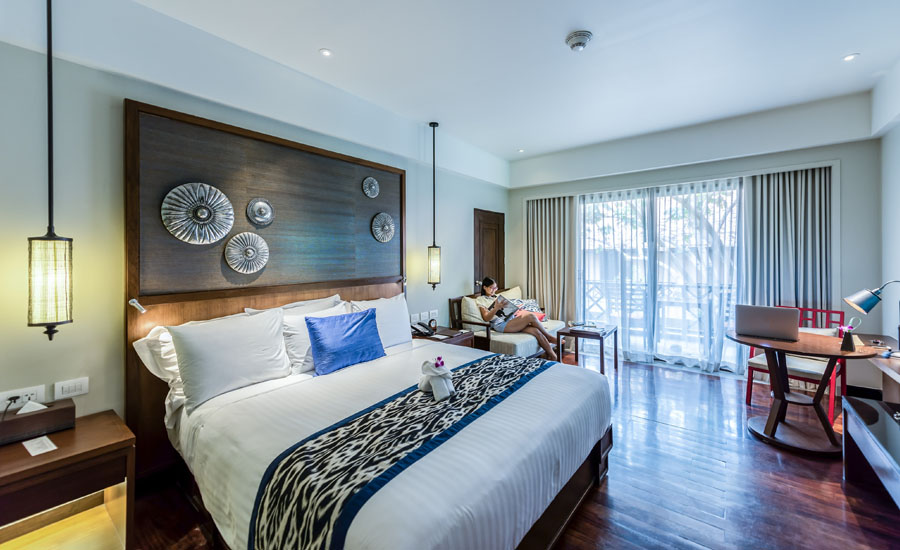 Also, empty wall spaces on each side of a bed can be strategically used as extra storage space by building cabinets and shelves for paintings, photographs, books, pen holders, or stuffed toys.
Opt for Vertical Shelving
Nowadays, horizontal shelving is out, vertical shelving is in. Visit a brick-and-mortar store or order online to get trendy vertical shelves for unused wall spaces in your living room or bedrooms. Smart vertical shelves consume lesser wall space, and they are highly effective in storing various things, such as books, photo frames, artwork, timepieces, flower vases, and other decorative items.
Make Use of Under-Sink Space
Using the empty spaces below your bathroom or kitchen sinks is a great storage idea that adds neatness to the living space. To make the most of under-sink spaces, create small wooden cabinets under bathroom and kitchen sinks to store mugs, sponges, soaps, cleaning detergents, and odd items that are a symbol of disorderliness.
Utilize the Space Around the TV
Most television sets these days are wall-mount, so if you have one on your living room wall, you can use it as a centrepiece to build an open cabinet around it. An open cabinet around a TV set looks great, and it also provides extra storage space for small showpieces and indoor plants.
Artistic Cubbies
Arranging cubbies of various shapes and sizes in artistic designs can bring life back to your living room. Start experimenting with cubbies, and we're sure you will love them. Give them vibrant contrasting shades, or something that matches your interiors, and put them on empty wall spaces in your bedroom, dining area, or living room. Cubbies not only give an artistic look, they act as great storage solutions too.
Baskets in the Closet
Closets have a tendency to get messy. To keep the closet clutter-free, get a few baskets of different sizes, and designate each one for a particular purpose. For instance, use one of these baskets to keep socks and mittens, one for formal wear, one to store accessories, and so on. This will help optimize the storage space inside your closet.
Try these smart tips to get the much-needed extra storage space in your apartment.