Buying a home is only the first step in the journey to create an amazing receptacle of warmth, love, and beauty.
What transforms a bare apartment into a home that you would like to return to, again and again, is the homeowner's imagination, care, and effort to develop an island of beauty. Of course, a home becomes a wonderful den with elegant furniture, thoughtful painting, intelligent use of space, and careful use of light.
A good interior decor plan strings every element together for the best effect.
But while you are at it, you must remember certain points before you embark on your journey.
What are these points?
In fact, if you do not consider these points, your home may not turn out to be as beautiful as you want it to be.
Let's consider them and see how interior decoration is absolutely necessary to design highly livable spaces.
The Golden Rule
One of the basic rules of interior decoration is the 2:3 rule.
What does it mean?
It means that any room in your home should be conceptually divided into two parts — one must be two third of the entire space while the other part should be about one-third of the total area.
While decorating your room with furniture, use a two-third portion with furniture, fittings, etc. and leave the one-third area vacant. You can use even less area for furniture if the room is big but not more than two third.
This will ensure that the room is not cramped and there is ample breathing space.
But there are also other vital considerations.
We will see what they are in a moment.
The Thirteen Principles
The seven principles that are particularly relevant to interior design include Contrast, Balance, Emphasis, Movement, White Space, Proportion, Hierarchy, Repetition, Rhythm, Pattern, Unity, and Variety.
Every interior decoration project starts with measuring the space and involves detailed planning.
It needs careful consideration with respect to the thirteen principles.
It can become somewhat overwhelming, and therefore it is a good idea to take the help of a professional interior decoration service.
You can contact NK Realtors for any help in this regard.
Your Home, Your Style
Always remember that your home is an extension of your personality and the decor of your home must reflect it.
The styling of the furniture, the lights, and the colours — all should be chosen in a way that should make you comfortable.
But it is a little more than that.
Your home decor style must be consistent with your personality and taste.
Everybody has a style of his or her own, naturally. Some prefer a traditional and classical touch while others prefer the latest trends.
The primary home designs that most interior designers follow are rustic home decor, casual home decor, contemporary look and formal decor.
Before you embark on the interior decoration of your home, fix your style.
Also, fix your budget range. It is often easy to go overboard with various deco options available in the market these days.
Having taken care of the basics, let's talk of some ideas to give life to your living spaces.
Give Enough Open Spaces between Furniture
When you do not cramp lots of furniture into your home, the rooms look spacious and bigger. Having little open spaces makes moving around uncomfortable.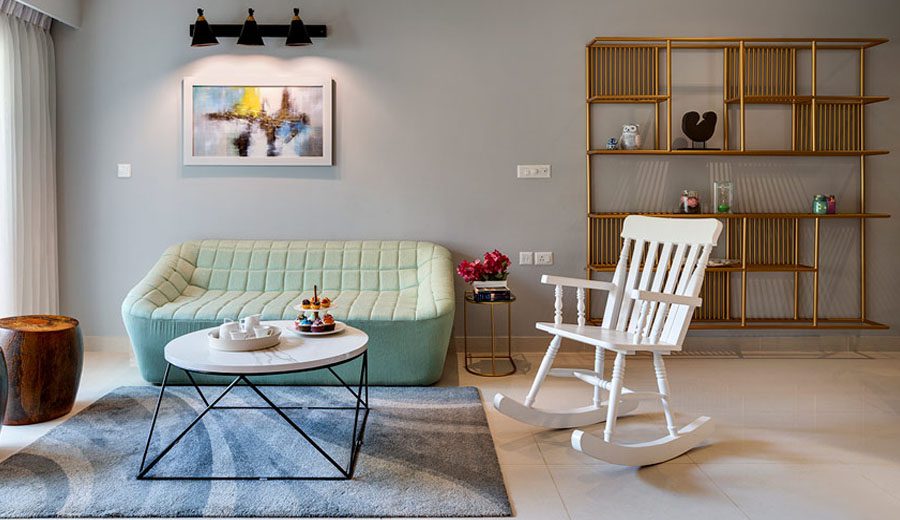 Focus on practicalities as well as esthetics.
In addition to having wide open spaces, lighter colours of the sofa, upholstery, furniture, and walls also make the room look bigger.
Also, do not forget to use adequate light to minimise shadows.
Create a Hero Section
Every room needs one statement or hero piece; something that will surprise, delight and make an impact in your room. This could be an oversized piece of furniture in a bold colour, a fabulous rug, a work of art, or a feature wall — something that guests will always comment on when they enter the room.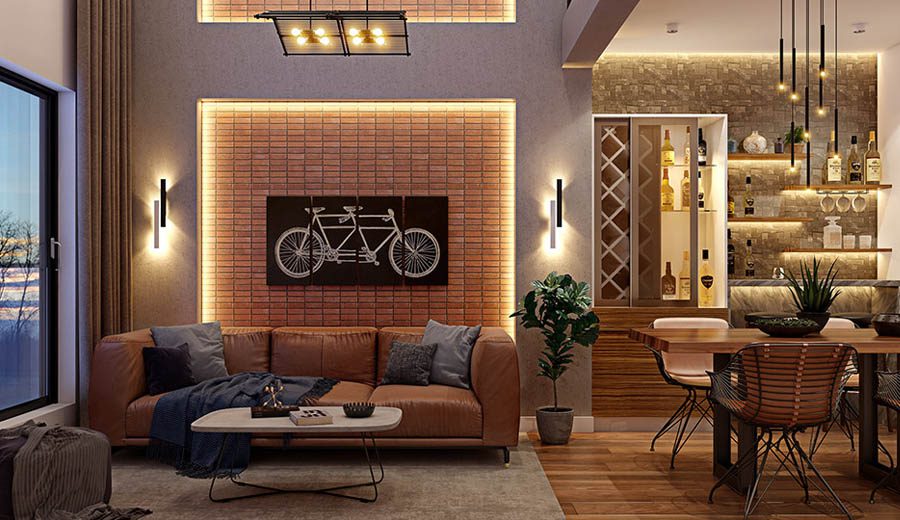 Your hero piece is designed to steal the limelight. It should be the thing you fell in love with the moment you saw it.
One of the best ways to create a statement is to display an amazing work of art on the wall.
Create Different Zones and Layers
When you set about decorating the interiors of your home, you must not create an impression of flat colours and style all through.
That will be extremely boring.
What you should do instead is to create different zones of styles, colours, and furniture.
You can create different areas through the use of furniture. For example, you can use a sofa and armchair to define a seating area or a dining table and chairs to define a dining area. Rugs can also be used to define different areas and add visual appeal.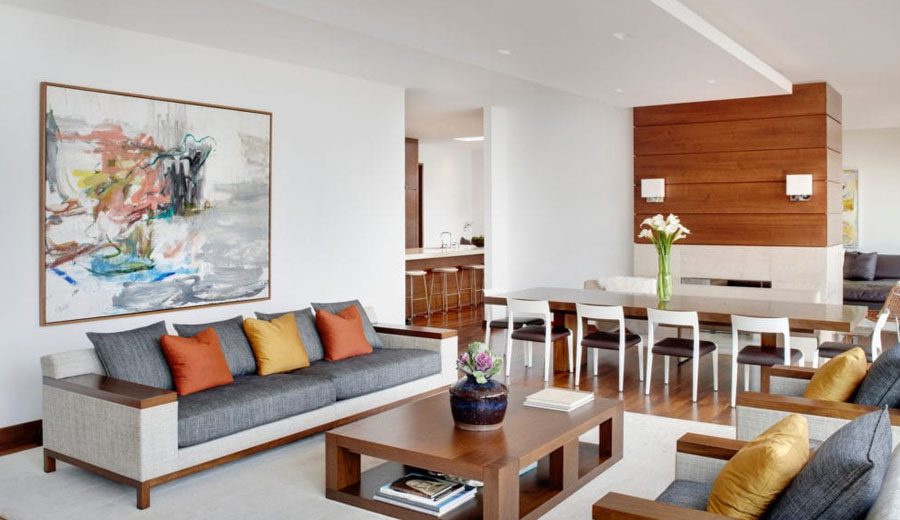 Another way to create different areas is through the use of colour and lighting. You can use a different paint colour or lighting fixture to distinguish one area from another. Using different textures and patterns can also be an effective way to define areas.
You can also use room dividers, such as shelves, screens, or curtains, to separate different areas in your flat.
Use layers of different colours to kill boredom and visual fatigue in every zone.
Think of any particular space in terms of layers and build this up through colour, texture, pattern, fabric, surface treatments, lighting, pictures, plants and books.
For example, it is a good idea to add cushions of contrasting colours, textures, patterns or fabric on the sofa.
Always Make Your Home Comfortable and Cosy
Remember that your home is neither an art gallery nor a showroom. It's your home, and it should never look like cold but charming place.
It is important for a home to radiate warmth, and every visitor to your home must feel that.
Rich, soft upholstery, rugs, and dhurries can surely add inviting warmth and cosiness into your home. Adding a few throw pillows to your sofa or bed will make them more inviting.
You should design cosy corners in your home with intelligent of lighting. Imaginative use of lighting fixtures can create awesome dramatic effects.
Check the Design before Going ahead
It is always advisable to work with a professional interior dedication firm for the best results.
Maybe they will charge a bit more money, but any chance of mess-up is almost nil.
You should also insist on looking at the design before starting the execution.
Nowadays, top interior decor firms show 3D designs of how your home will look like after the work is finished. Follow these practices and your home will turn out to be the object of admiration and envy of your guests.